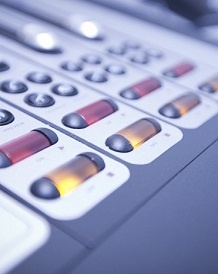 AT YOUR SERVICE - 19 MARCH 2023
At Your Service
Sunday, 19 March 2023 - 30 minutes
By pure coincidence, two Archbishops are visiting the Isle of Man this weekend!
The Most Reverend and Rt Honourable Stephen Cottrell is the Archbishop of York - second only to the Archbishop of Canterbury in seniority in the Church of England. He's also the Bishop of the Province of York which gives him care of all the Anglican Churches in the North of England - including the Isle of Man - hence this - his first - visit to the Island. In a packed schedule, Archbishop Stephen has met with people representing not only the Island's churches, but also from other walks of Island life, including Government, charities and community groups.
People and politics are just two of the topics we touch on in today's interview.
The Most Reverend Malcolm McMahon is Archbishop of Liverpool - and as the Roman Catholic Churches on the Island form part of the Archdiocese of Liverpool, they fall within his care. As he's been leader of the Liverpool Archdiocese since 2014 this is by no means his first visit - but a welcome return. Our conversation was recorded when Archbishop Malcolm visited Thie Dy Vea - House of Life - the Island's first residential retreat house - on Tynwald Road in Peel. As well as the value of going on a retreat, we discuss the difficulties - and the rewards - of learning to listen.
There's music too - and our usual notice board.
Information for the notice board can be emailed to me - please - judithley@manxradio.com
Subscribe to this podcast