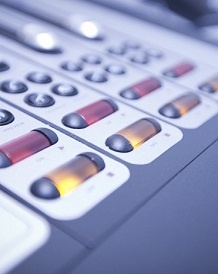 AT YOUR SERVICE - 5 MARCH 2023
At Your Service
Sunday, 5 March 2023 - 34 minutes
David Dorricott is - by any standards - a successful businessman - yet he and his wife Alison - Directors of Ramsey-based postcode software specialists AFD Software, choose to live simply, and regularly give away a huge proportion of the Company profits to local and global charities - benefitting people they don't know and will never meet.
They acknowledge that it's their staff who make the business successful, so it's they who nominate the charities who will each receive a substantial amount of money, to support their work.
On today's programme, David explains the origins of this philosophy and we hear from just two of the 90 charities who benefitted from a share in the most recent £1.6million distribution -
Sam Catchpole from Transforming Lives for Good - www.tlg.org.uk
and David Westlake of International Justice Mission UK - www.ijmuk.org
And our new Lent series starts today - writer and broadcaster Richard Littledale is back - and each Sunday between now and Easter Day, he'll be opening a packed of ..... breakfast cereal!
Plus there's great music - and notice board news too.
Do please email items for the notice board to me - judithley@manxradio.com
Thank you!
Subscribe to this podcast