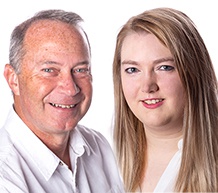 Isle of Man to lead the charge in rainforest recovery programme
Manx Newscast - Interviews in Full
Wednesday, 26 April 2023 - 7 minutes
The Isle of Man will be one of the first places across the British Isles to begin restoring and expanding temperate rainforests which have largely been destroyed over the past few hundred years.
Manx Wildlife Trust and the Isle of Man Woodland Trust will be working together on the ambitious programme backed by the UK grassroots movement The Wildlife Trusts, thanks to a £38 million donation from insurance company Aviva.
Over 70 acres at Creg y Cowin will be planted with native tree species, with around 20 acres allowed to regenerate naturally.
We caught up with Craig Bennett, Chief Executive of The Wildlife Trusts, and Leigh Morris, Chief Executive of Manx Wildlife Trust to chat about the project.
Subscribe to this podcast