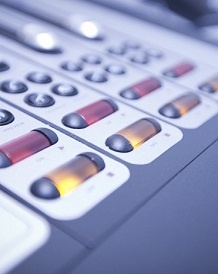 MANX SKY AT NIGHT - MAY 2021
Manx Sky at Night
Monday, 31 May 2021 - 29 minutes
Astronomer Howard Parkin takes his regular monthly look at the Manx skies. As night skies in June are very light, viewing opportunities are fewer - but when the skies are clear, the Plough is our guide to finding the spring stars, including Leo and Virgo. Venus is now visible and rising higher each night.
This month's big news story is the eclipse on 10th June - but DO NOT ATTEMPT TO LOOK DIRECTLY AT THE SUN. Howard explains how to safely view, using special filters, or glasses (NOT sunglasses!!)
In the world of space exploration, activity on Mars dominates the news, with the Ingenuity helicopter having already made 6 flights to date - and there have now been more successful missions to Mars, than unsuccessful ones.
Other space news includes Artemis, Space X and Virgin - all planning private trips later this year - the first strong signs of 'space tourism' ?
And Howard's music choice this month is The Beatles - but which song ?!
Subscribe to this podcast