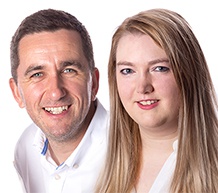 2019 Spotlight Review of the Year
Spotlight
Subscribe to this podcast
Monday, December 30th, 2019 - 57 minutes
Fastyr Mie and welcome to the 2018 Spotlight review of the year! And what a year it's been on our creative little Island - you've given me plenty to talk about and this selection of best bits doesn't nearly cover all the great conversations we've had through 2019.

We begin with writer and storyteller Michael Rosen, who told us that parents are feeling the pressure to be entertaining and getting a sort of 'stage fright' when reading books aloud to their children.

Later in January, Maurice Powell introduced us to composer and conductor, Gavin Sutherland, who through his career has taken a particular interest in the work of Haydn Wood.

In February, Russian Pianist, Yulia Chaplina visited the Island to share a very special programme of music with Ramsey Music Society.

It was a bumper programme with the one and only Monty Don who told us what he finds so inspiring about Japanese gardens.

We also heard from Sara Hogg and Sue Quilliam of Glen Mooar Cottage Retreat in Sulby at the Isle of Man Art Festival.

Dr Daisy Fancourt joined us in in the spring to discuss the value of creativity.

Richard Cole visited the Island in the summer to play the mighty Wurlizter in the Villa Marina Arcade and he gave us a full tour of this incredible instrument.

Young Frank Joughin won a special award for his composition in the autumn, when the Isle of Man Freethinker's Society invited local musicians to compose a piece to be played at their Remembrance Service.

We finish with a lovely poem by our current Manx Bard, Zoe Cannell.

If you want to be part of the programme, email Spotlight@manxradio.com and we'll be happy to celebrate your creative endeavours. For now, Blein vie Noa, Happy New Year to you all!