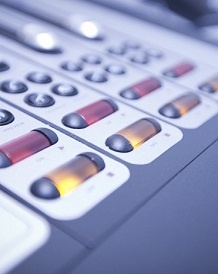 The best gins, how to drink them and the dram-a-day advent calendar!
Women Today
Wednesday, November 28th, 2018 - 9 minutes
Christmas is getting quirkier every year - and the advent calendar market is no exception. You can now get them with all kinds of fillings from biscuits, to cheese, to high class beauty products. So much for pretty festive pictures! And now you can even get ones with a wee tot of booze behind every door...This year it seems that alcohol advent calendars are projected to be the newest trendsetters and Gin is the drink on everyone's lips, as sales of the spirit are at a record high; the UK alone now has more than 400 distilleries- including two right here on the Isle of Man (Seven Kingdoms and Fynoderee). Boutique-y Gin have released their own calendar with a dram-a-day behind every door. Christy caught up with Steph DiCamillo from the retailer to find out more, and also spoke to David T. Smith, author of The Gin Dictionary. They gave us hints and tips on the best gins, how to drink them and why they think gin is so popular..

Subscribe to this podcast