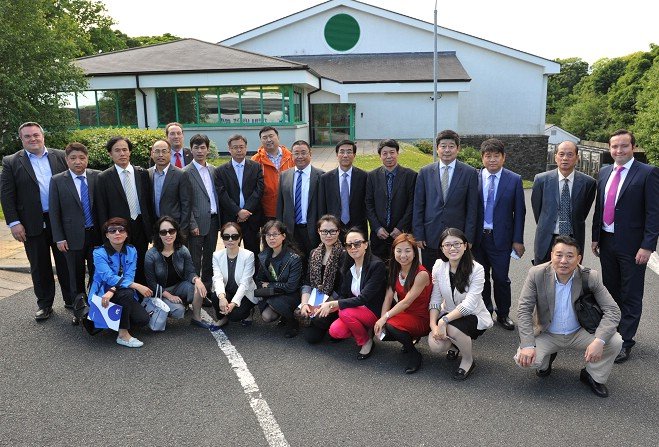 Delegates given tech tour of Douglas
The Island's tech infrastructure has made a mark on a team of delegates from China.
Officials from the Tianjin Federation of Industry and Commerce were invited to the capital by the Department of Economic Development last week.
They were given a tour of the Manx Telecom Douglas North Data Centre, and the ICT University campus at the Nunnery.
It's part of an outreach to Chinese markets by the DED, which coincides with this month's International Festival of Business in Liverpool.
The delegates said they were 'very impressed' by the facilities.