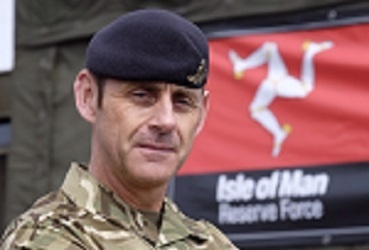 Members of the British Army have been stationed on Douglas prom today (Friday, May 15th), looking to set up a reserve unit on Island.
There hasn't been a facility of this kind in the Isle of Man for almost 50 years.
Officer Paul Corkill is from Maughold and has been in the army for 30 years.
He told Manx Radio one of the reasons he believes there should be a reserves unit on Island: