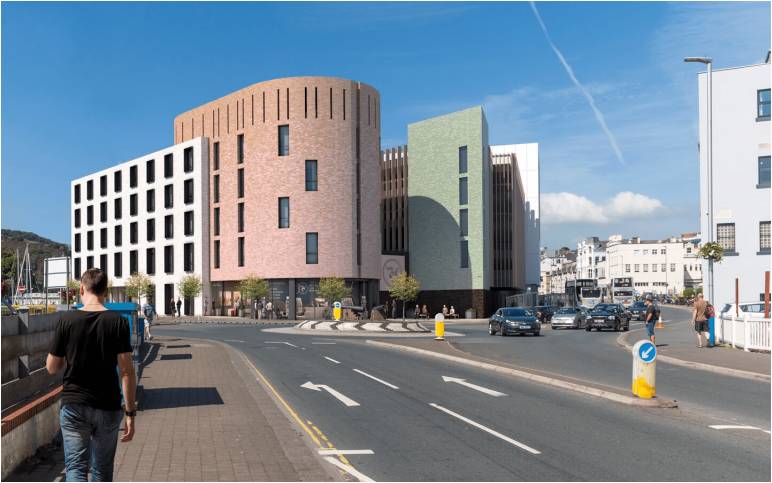 The images portray the building as 'a concept only', says the developer
Approval for Quayside North omniplex project
A major development planned for Douglas town centre has been approved by the planning authority.
Island-based developer Kane Limited is behind the £25 million proposal, which would see a seven-screen cinema 'omniplex' created on Lord Street.
In Murray House this morning, the planning committee made the recommendation to grant the firm permission to go ahead with the build, which is now subject to a legal agreement.
'Quayside North'
Plans for the former bus station site, which has been a car park for the last 17 years, were submitted in August 2018.
A multi-storey car park with space for more than 200 vehicles is included.
It also proposes an 80-bed Travelodge Hotel, along with 20 residential apartments.
Seven units are also included for retail and restaurant use.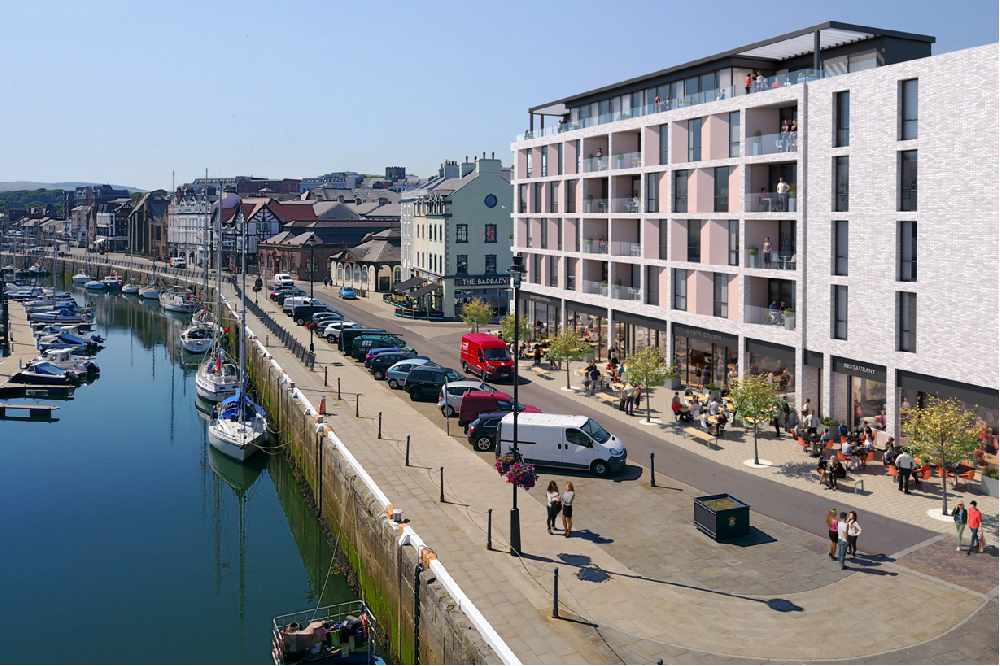 'Objectors'
Councillor Richie McNicoll, who is of head of Douglas Council's environment committee, raised concerns over access on Chapel Road, something the owner of the Albert Hotel, Geoff Joughin, originally objected to.
This issue has since been addressed by the developers.
However, the pub owner's main concern now is from a business point of view.
"We're going to be drowned" he told Manx Radio. "My whole building will be in the dark."
With regard to the full complex, Mr Joughin believes the committee has allowed 'overkill' and compared it to 'putting a quart into a pint pot.'
During the announcement of the application last year, Chief Minister Howard Quayle said it would be a 'great asset to Douglas town centre', believing it would offer diversity in terms of entertainment.
It will also create up to 100 jobs.
Today's decision will now undergo a three-week period of appeal, during which those with Interested Person Status may come forward.