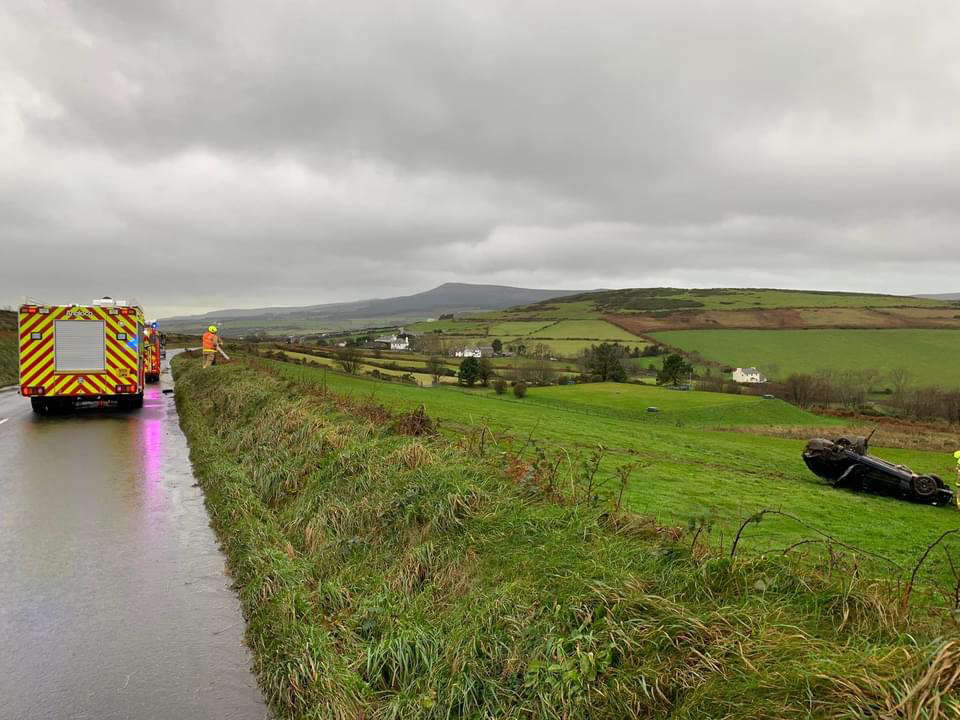 Firefighters also responded to crash in Kirk Michael last night (3 Dec)
Firefighters were mobilised this morning (4 December) after a car came off the road and rolled onto its roof in Braaid.
Teams attended the one-vehicle collision just after 11.40am - all those in the vehicle had managed to get out before crews arrived and were given precautionary checks by paramedics.
Separately, the fire service was dispatched to a single-vehicle RTC at Glen Mooar Corner in Kirk Michael just before 8.20pm last night (3 December).
There, the occupants of the car had managed to free themselves from the vehicle before firefighters arrived and had avoided any serious injury.
The fire service is urging all motorists to be aware of road conditions and take extra care when driving.