Ali Sesay and Romario Henry who were jailed today
Manx cyclist, and his wife, see armed robbers jailed
Manx cyclist Mark Cavendish says no family should ever have to go through what his went through.
He, and his wife Peta, have released a statement on the day the armed robbers who broke into their home were jailed.
Ali Sesay, 28, from Windsor Road in Croydon, was sent to prison for 12 years after admitting his part in the break-in at the Essex property on 27 November 2021.
Romario Henry, 31, of Bell Green in London, was found guilty after trial – he was sentenced to 15 years behind bars.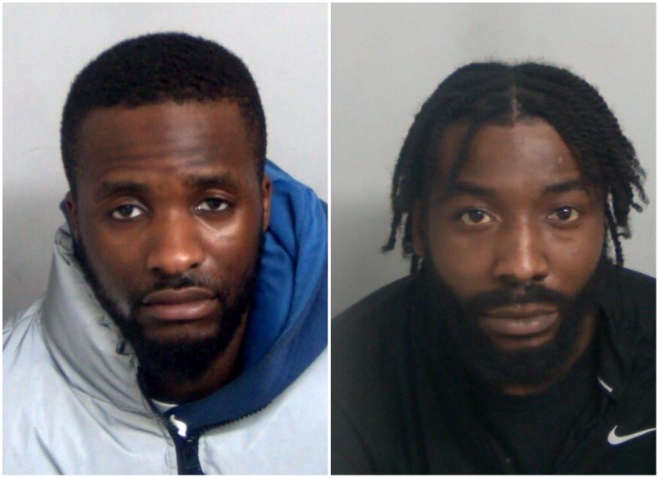 Ali Sesay and Romario Henry
A number of men entered the Cavendish's home in Ongar in the early hours of the morning in 2021 – they assaulted the Olympian and violently threatened him in front of his family.
The intruders left with a Louis Vuitton suitcase and two watches.
When Essex Police executed a warrant at Sesay's home they recovered a 9mm pistol and a 139-year-old revolver; both were considered 'viable firearms'.
At Chelmsford Crown Court today Judge David Turner told the court: "There can be few more terrifying experiences for any householder than to find themselves at home with their children at 2.30am on the landing and in the bedroom with group of balaclava-wearing, armed criminals who had broken in downstairs and were determined to use force to take property from their home
"This was serious organised crime, no run of the mill domestic burglary. This was planned, targeted, orchestrated, and ruthless offending aimed at an international sportsman and his wife."
"This was planned, targeted, orchestrated, and ruthless offending aimed at an international sportsman and his wife." Judge David Turner
In a statement Peta and Mark Cavendish said: "For us, this has never been about the items which were taken that night.
"It is about the terror our family felt that night. It's about the impact it continues to have on us. What these men did was a world away from a robbery on the street – and I want those who know them to know this.
"They came to a home where a young family was sleeping. They broke in, in the middle of the night and they threatened us. They assaulted Mark and they terrified our children.
"I cannot fully describe the fear I felt for my family and young children when the men entered our home and threatened us with knives, and I cannot begin to describe the feeling of living in your home in fear that this may happen again.
"But part of the reason we are speaking today is to show that we are moving forward as a family. We still have difficult times – especially the children – but we're continuing to build our life together.
"No family should ever have to go through what we went through, and I am glad that two people have been sent to jail for significant periods today.
"But no matter what the sentence any parent will understand that no time in prison will make up for what they did
"From our family we would also like to say thank you to everyone who has helped us since this happened.
"We'd also like to thank Essex Police. We know they couldn't have done a better job to get this to court and ultimately secure two convictions.
"We also know they're working really hard on finding two other men in connection with the incident and we look forward to a time when they too have to face justice."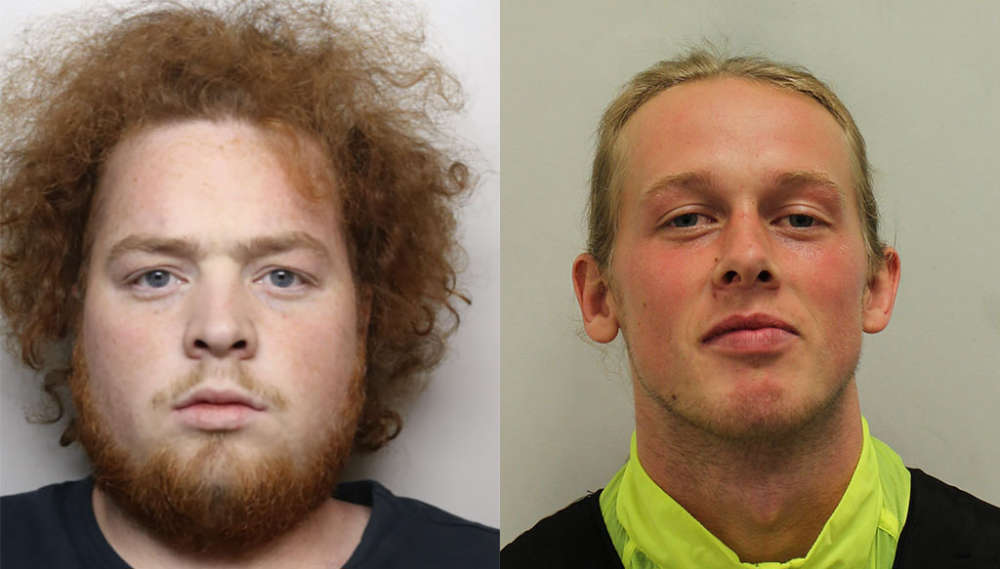 Detective Inspector Tony Atkin, of Loughton CID, led the police investigation.
He said:"The strength the Cavendish family has shown since this incident, throughout the investigation and throughout the trial has been incredible.
"Today we've seen two men sentenced for their part in an incident that, as Peta says, no family should ever have to go through.
"Unfortunately they did. And since then we have done everything in our power to identify those involved.
"Today is not the end for us. We're pursuing a number of lines of enquiry to locate two men – Jo Jobson and George Goddard – who we're still very keen to speak with.
"I would reiterate to those men; it remains in your interest to hand yourselves in. The actions we believe you're responsible for cannot go unpunished."