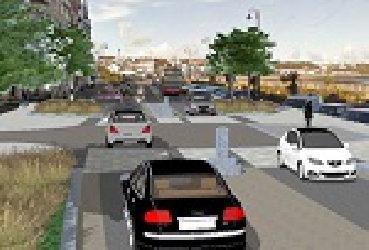 There's a chance to see the potential £21 million makeover for Douglas promenade today (Friday, May 8th).
The Department of Infrastructure announced on Tuesday the drastic changes it wants to make to the sea front, from removing traffic lights to single track horse trams.
The designs have been heavily influenced by UK urban design specialist Ben Hamilton-Baillie, who has transformed places including Blackpool and Poynton.
They'll be on display in the sea terminal from midday for a month.
Infrastructure minister Phil Gawne says he's hopeful the plans will embraced by the Manx public: