Chief minister has been to Government House
The chief minister has been to Government House to officially relinquish the Emergency Powers, taken up under a 1936 Act.
They had been granted by the Lieutenant Governor, Sir Richard Gozney, during the Covid-19 crisis, and have now been returned.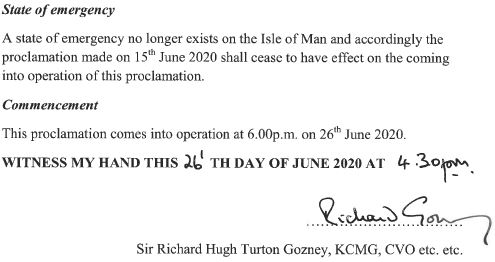 Howard Quayle told Tynwald this afternoon he was pleased he was able to carry out this action.
However, he reiterated that taking up the powers had been unavoidable, and that government's hand had been forced by the pandemic:
You can listen to a longer extract of his speech below, where he used a quote to illustrate his point:
Increased levels of legal powers were introduced at the beginning of March, with the state of emergency declared on 16 March.