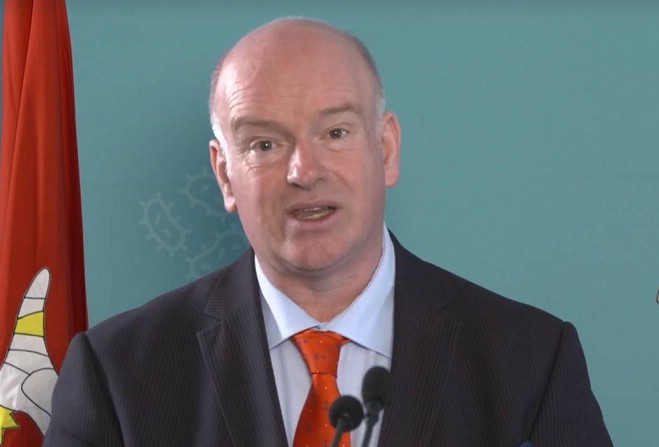 Chief Minister confirms border policy change
Isle of Man residents will be allowed to travel freely to the UK and beyond, and return, from 20 July.
Chief Minister Howard Quayle confirmed the border policy change at this afternoon's government media briefing.
Those travelling will still have to quarantine at home for a fortnight upon their return.
Travellers will have to wear a mask, and will receive a self-isolation order, which makes it clear it's a legal agreement, and failure to comply could result in prosecution.
However, only the traveller needs to self-isolate, not the entire household, unless the traveller develops symptoms.
The change in border policy marks stage four of the Council of Ministers framework, available to view here.
Here's what the framework says about about level four, which Mr Quayle says we'll enter on Monday 20 July.
Level 4 - Non-essential resident travel
Allows all residents to be able to choose to visit the UK and beyond if they are prepared to self-isolate on their return
Numbers of travellers remain contained based on the legal requirement to self-isolate for 14 days on returning to the Island
Self-isolation is the main defence against community transmission from any importation, as well as self-declaration of health status and landing details, including where self-isolation will take place, for contact tracing purposes
You can listen to the chief minister's announcement here: