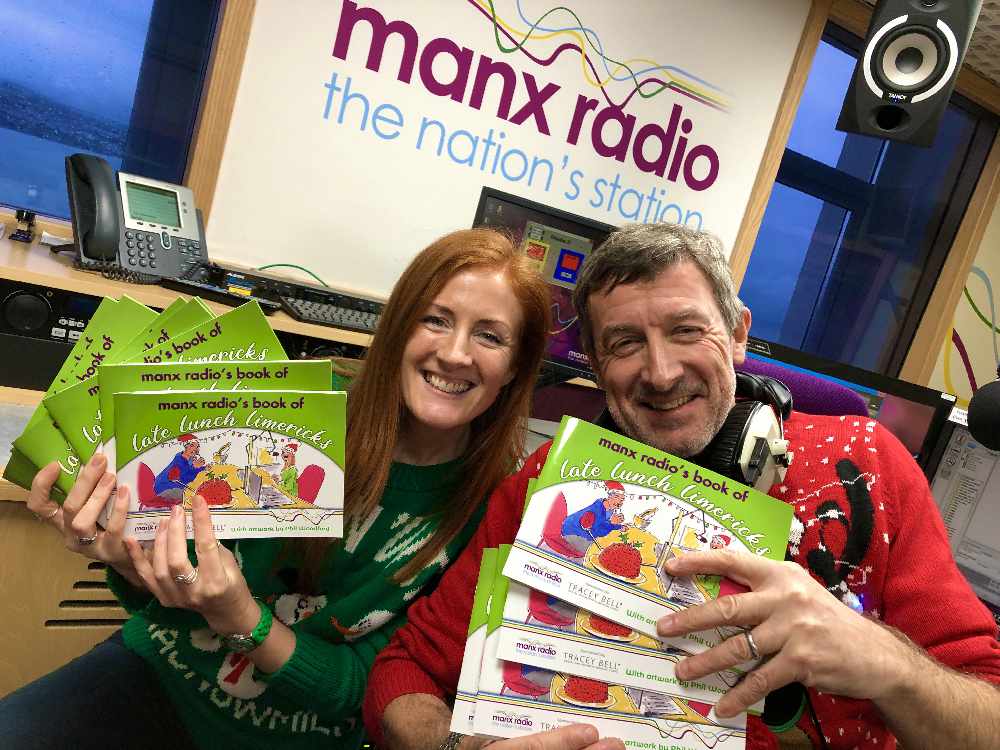 Christy DeHaven and Howard Caine with freshly delivered copies of the new book
The Manx Radio Late Lunch limericks book has arrived in time for Christmas
Manx Radio's Late Lunch duo of Christy DeHaven and Howard Caine have been running limerick suggestions from listeners since the start of the year.
Listeners are given the opening line of a limerick and fill in the blanks over the course of the week.
Subjects covered in the book range from the TT to Ballaglass Glen via Manx knobs and the Maughold Lighthouse.
The best have now been compiled into a stocking-filler sized book brilliantly illustrated by artist Phil Woodford.
All proceeds from the book, priced at £5, will be going to the Graih Charity which helps the Island's homeless and others facing housing difficulties.
It's available now from the Manx Radio reception at Douglas Head and will soon be available Islandwide.