Tynwald petition taken up by parliament
In yesterday's sitting of Tynwald, we saw discussion of three of the 25 petitions for redress which were presented to members on Tynwald Day this year.
Kate Lord-Brennan MLC moved one, relating to squatters' rights, and Bill Shimmins MHK moved another, concerning interested party status in planning matters.
The former of those will be investigated further by a Tynwald committee; the latter will not.
A third petition will also be looked at, by the Social Affairs Policy Review Committee, having been successfully advocated by Julie Edge.
Dollin Mercer has this report:
You can see the petition below: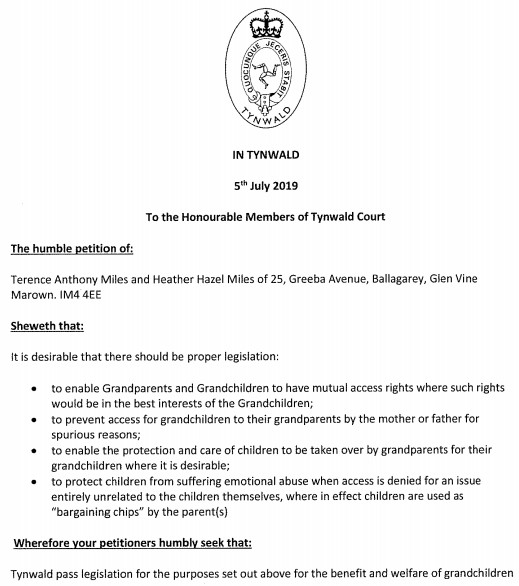 You can listen to that discussion from the Tynwald sitting, in full, here: