Clare Barber reacts to Chief Constable's letter of apology
The Chair of Isle of Pride says the damage caused by the way laws prohibiting acts of homosexuality on the Island were enforced was 'devastating'.
Chief Constable Gary Roberts published a letter at the weekend apologising for the actions of certain officers prior to decriminalisation in 1992.
'The catastrophic damage that would have done was so great that sadly some people chose that the only thing they could do was take their own life.'
Clare Barber says we now have a different police service on the Island, but it's important to recognise the wrongs of the past:
Mrs Barber, also the Environment, Food and Agriculture Minister, says the reaction to the letter so far has been 'mixed - something the Chief Constable himself says he expected.
Automatic pardons for people convicted of the historical offences came into effect in June, with a disregard process in place to wipe criminal records of the specific charges - as of 1 August government received zero applications.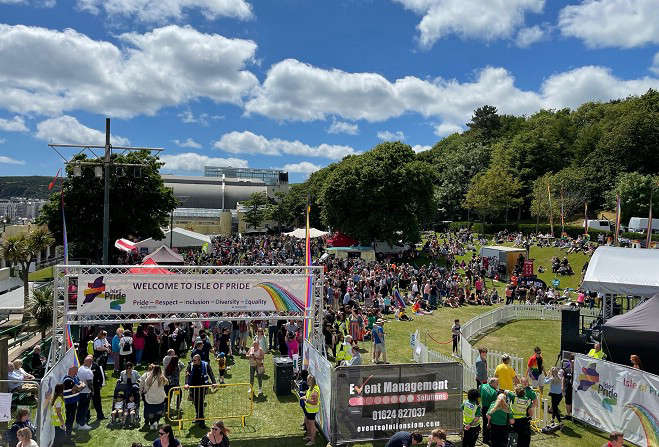 Image: The first ever Isle of Pride event, June 2021 - the event returns this weekend.
'I would hope the police would like to come and join - but we need to talk with the LGBT community about whether that's the right thing.'
Whilst there was a police presence at the first ever Isle of Pride event last year, it was in a professional capacity.
Clare Barber discussed on Manx Radio Breakfast this morning whether or not officers would be invited to celebrate.
You can listen to the full conversation below:
The 2022 Isle of Pride event takes place in the Villa Marina Gardens in Douglas on Saturday, 13 August.