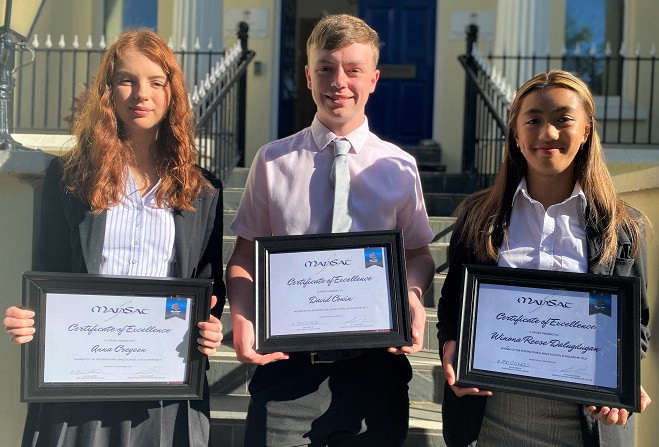 Covid-19 meant students were unable to travel in person
The organisers of a space school scholarship for Island students are hoping future recipients will be able to return to NASA headquarters.
David Cowin, Anna Cregeen and Winona Reese Dalugdugan took part virtually this year.
It's the second time Covid-19 restrictions have stopped participants travelling to Houston in the USA.
ManSat Group, the company behind the initiative, is opening up the next programme to pupils from years 12 and 13.
Chief financial officer Rachel Beattie says previous recipients have benefitted from the scholarship: