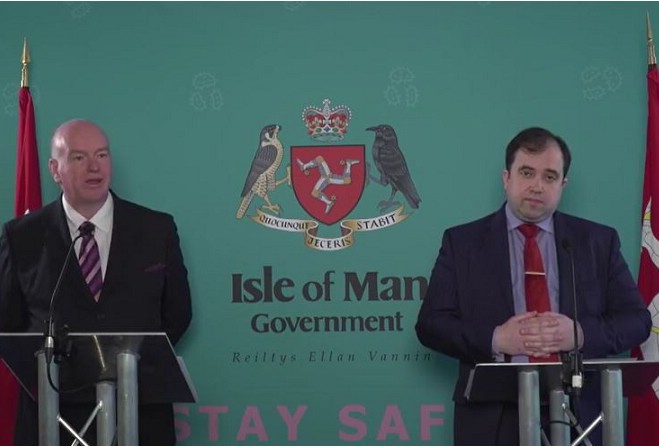 Chief Minister Howard Quayle and Health Minister David Ashford at this morning's media conference
Positive test from person travelling back to Island
The Isle of Man has a first case of Covid-19 in more than three months.
A positive test result came last night from a person who has recently returned to the Island, and hasn't left their home while self-isolating alone.
The last previous positive test was on Wednesday 20 May and the Island declared itself Covid-19 free on Wednesday 3 June.
The total number of Coronavirus cases on the Island, since the first was announced on Thursday 19 March, now stands at 337.
Speaking at a media conference this morning, Chief Minister Howard Quayle says he's confident there's no spread in the community:
Health Minister David Ashford confirmed the person has been working with the contact tracing team, and it's not thought anyone will have caught the virus from this patient since they returned to the Island:
You can watch the full briefing with Mr Quayle and Mr Ashford on Manx Radio's YouTube channel below: