Chief Executive says board is committed to recruiting and training new staff
Manx Care says it's committed to recruiting and training new healthcare workers after spending more than £30 million on bank and agency staff in 2022.
A Freedom of Information request revealed more than £15 million was used to bring in workers from agencies, while bank work - extra hours for those already employed by Manx Care - came to £15.1 million.
The figures show that Manx Care was routinely spending more than £2 million each month on the additional resources.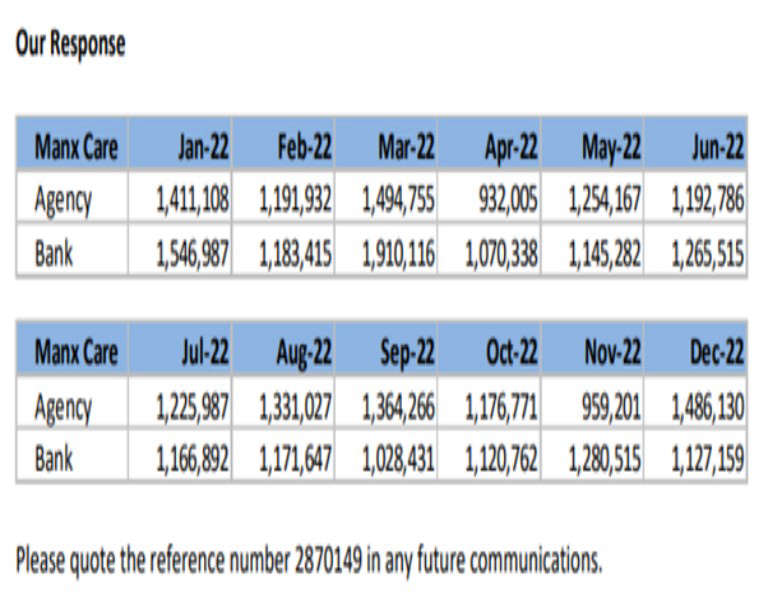 Only two months – April and November – resulted in a wage bill of less than £1 million for agency workers.
The most expensive month of 2022 was March when agency and bank staff were paid more than £3,400,000 for their labour.
The healthcare board says it currently expects to spend £38-40 million per year on additional workers as it has a vacancy rate of one in five.
Manx Care's Chief Executive is Teresa Cope: