Junction reopens to northbound traffic exiting prom
The Broadway junction with Douglas Promenade has reopened for northbound traffic exiting the prom today, following delayed works in the area.
Meanwhile, a new roundel painted in the area has divided opinion amongst residents.
Three white ovals have been painted on the ground for the new feature.
The block paving which was due to be used in the original plans hasn't been used, after a 'descoping' of the project.
That could be redone at a later date, a long with the tramway to the Sea Terminal, should the next Tynwald agree.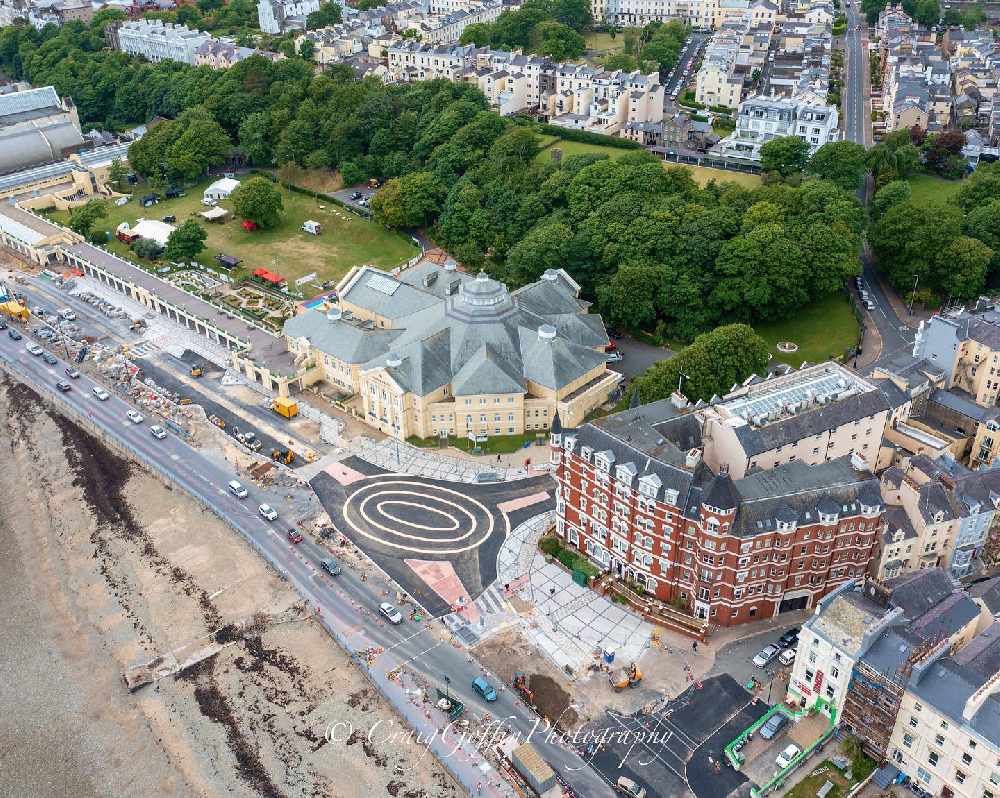 Image credit: Isle of Man by Drone.
Manx Radio's Ewan Gawne went down to Broadway earlier today: