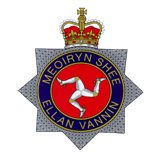 Police confirm 23-year-old died at the scene
One man was killed and two others injured in a fatal three-bike crash in Colby earlier on Thursday.
Police have confirmed a 23-year-old man from West Yorkshire died at the scene of the collision on the Sloc Road just before 10.30am.
The two other men were taken to Noble's Hospital, with one having since been flown to the UK with serious injuries.
A section of the road between Ballakilpheric junction and the Roundtable was closed for five-and-a-half hours whilst investigations took place earlier.
If you have any information you're asked to call police headquarters on 631212.