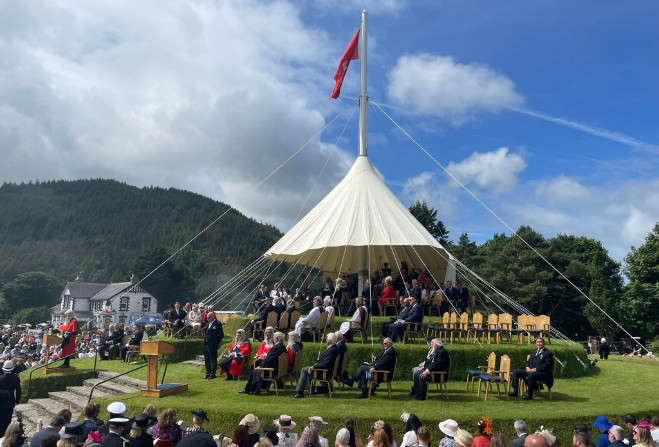 Politicians asked for views on current administration
Some MHKs attending the Tynwald Day celebrations today described the pace of government at times as 'slow' and 'frustrating'.
For many of the politicians there today it was the first time they'd be taking part in the open-air proceedings.
Middle MHK Stu Peters was asked how he'd found his first year so far and what frustrates him about government?:
Meanwhile Joney Faragher admits that can be 'frustrating' when trying to make a difference for people on the Island.
She was elected as MHK for Douglas East in September with today marking her first Tynwald Day as an MHK.
Speaking to Manx Radio she says her new role has been a 'steep learning curve':
'We need to get a shuffle on actually'
Douglas Central MHK Ann Corlett shared the view that change in government could be quicker: