Parishioners and politicians gather at Glen Maye Chapel and Community Centre
Manx Utilities states 'nothing is inevitable'
Members of the Patrick community have expressed their unhappiness at government, over plans to build a sewage plant for Peel.
At a meeting held at Glen Maye Chapel last night (23 May), around forty people gathered to discuss Manx Utilities' chosen site by the Raggatt, with demands made that other options be investigated.
Patrick Commissioners organised the event to, in the words of chairman John Anderson, 'give the people a voice' over an issue many feel passionately about.
Infrastructure Minister Ray Harmer and Environment Minister Geoffrey Boot, both constituency MHKs, were at the meeting to answer questions, along with chairman of Manx Utilities, Dr Alex Allinson.
They faced rigorous examination from parishioners, who were sceptical of the cost and suitability of the chosen site, as well as the way the scheme had been communicated.
Manx Utilities has demolished Glenfaba House to make way for the plant, which will treat sewage from Peel, and end the discharge of raw material into the bay.
More than 110 mature trees will have to be removed as part of the scheme, although the authority has promised to plant hundreds more to offset the impact.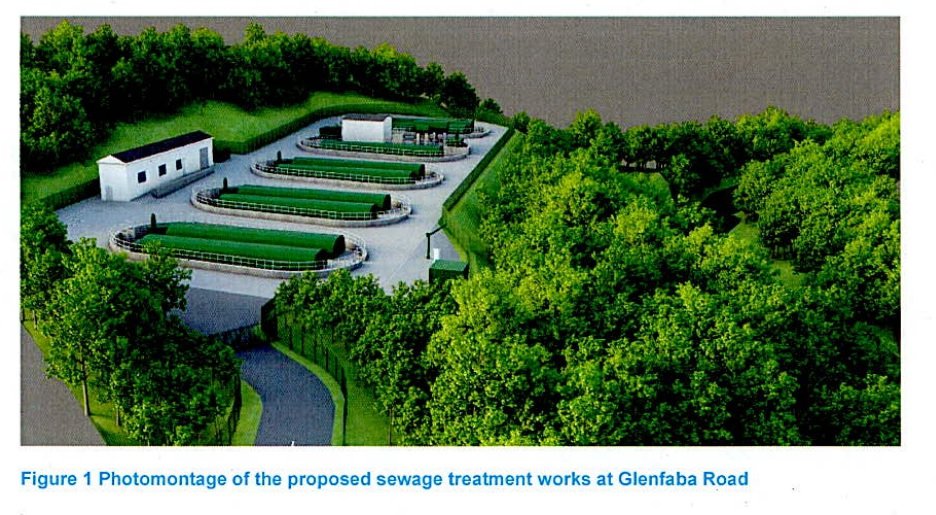 At the meeting, critics pointed out that sewage would have to be pumped uphill from the site, and were certain the proposal wasn't cost effective.
Mr Anderson told Local Democracy Reporter Ewan Gawne that all agree something should be done, but many are unconvinced by the chosen site:
Ewan asked Dr Alex Allinson whether Manx Utilities had failed to communicate their plans properly:
You can view the planning application (19/00462/B) online, via government's planning portal.