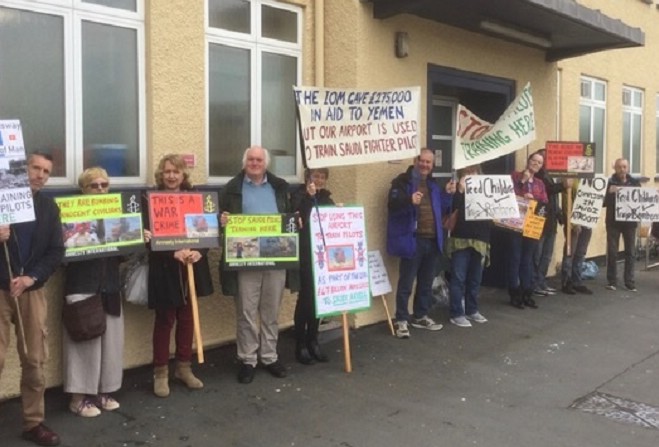 Protestors demonstrating against training of Saudi pilots
A group has been asked to move away from Ronaldsway Airport this morning while protesting against the training of Saudi pilots.
Amnesty International Isle of Man and the Mannin Branch of the Celtic League organised the demonstration.
The organisations want clarity on the Island's constitutional obligation to provide the training, and is calling for Tynwald to voice its concern over the activity.
Phil Matthews spoke to Manx Radio from the protest: