Financial Options to give advice on social media
Manx Radio has been inundated in recent days with people worried about mortgage repayments and loan repayments.
With many unable to work in the current climate, Manx citizens are feeling the financial strain already.
Paul Chase is one of the directors at Financial Options and Chase Wealth Solutions.
They're hosting Q&A sessions tomorrow, to answer the public's questions.
Those are scheduled to take place between 11am and midday, then between 4pm and 5pm: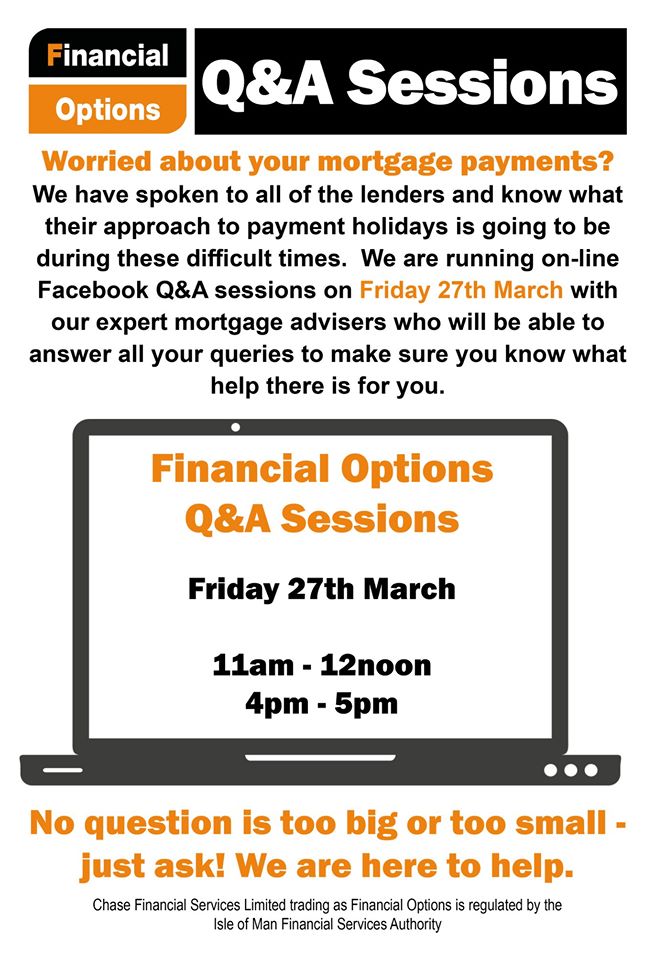 Dollin Mercer asked Mr Chase what sorts of advice he's able to give at this point: