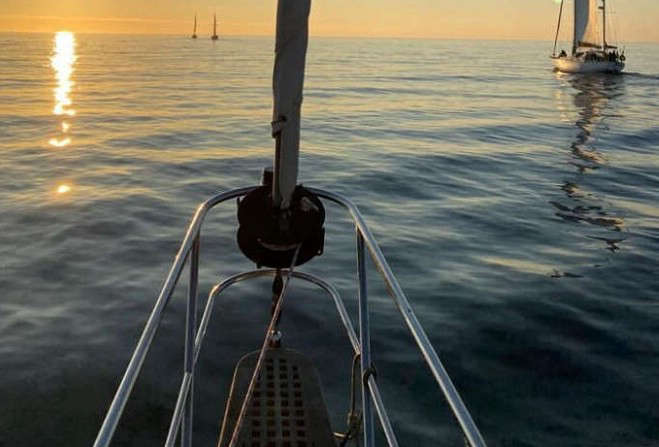 Turn To Starboard yachts at sea (thanks to Turn to Starboard)
Four yachts set sail from Douglas Marina this morning on the next leg of sailing adventure for British military veterans.
The 'Turn to Starboard' charity boats are on the homeward bound leg of the 'Long Way North' trip. The yachts sailed from Falmouth, hoping to reach John o'Groats in Scotland, but bad weather forced them to stop at Troon instead.
There, the group of tri-service veterans who sailed northwards swapped for another group of veterans for the return trip. The teams arrived on the Isle of Man last Thursday and have spent a few days exploring the Island.
The 'Turn To Starboard' charity assists in the recovery and care of both serving and ex-serving members of the Armed Forces, NHS staff and other members of the British emergency services. They provide unique opportunities to join sailing trips to various locations to help those who are suffering with mental or physical illness.
Former British army artilleryman Ray Hartley, who served in Iraq and Northern Ireland says the trip is about much more than just sailing.
Paul Miller was a British army infantry officer and is now a fulltime instructor with the charity. He said it's the first time the charity have called in to the Isle of Man.