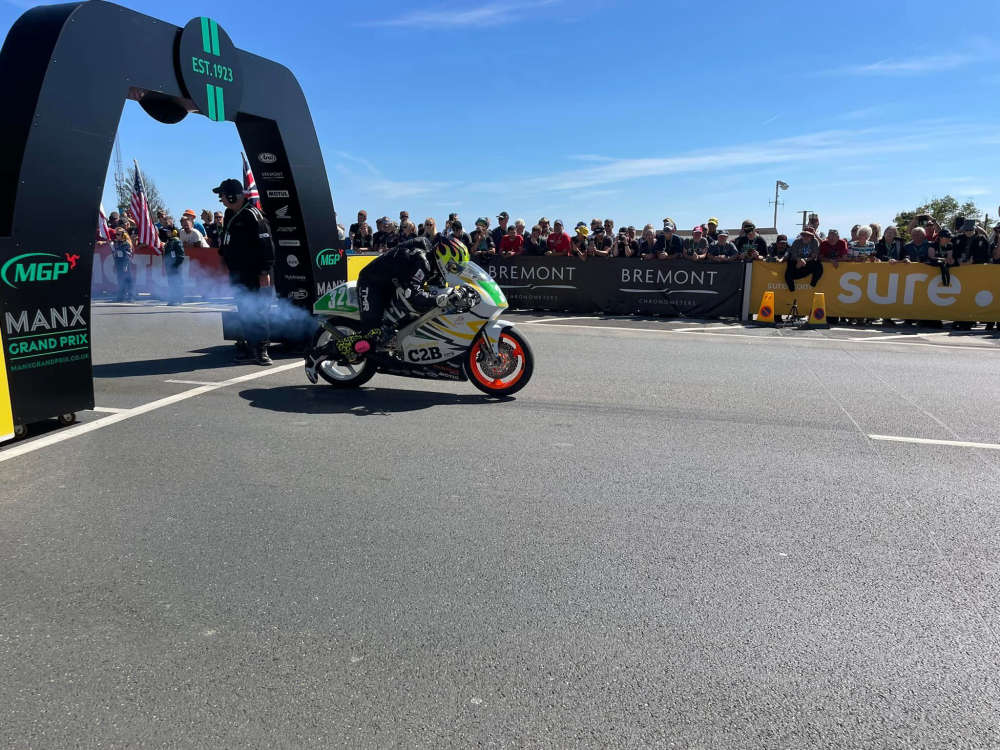 Upset for Hind and Williams
If you were in need of drama yesterday afternoon then you didn't need to look any further than the Dunlop Lightweight Race.
Rhian Evans has this report:
There were record breaking laps and heartbreak.
James Hind rode a new Lightweight Manx Grand Prix lap record and he wasn't the only one:
It looked like Hind was on course for the top podium spot but it wasn't to be and he ended up having to retire from the race due to technical difficulties.
Mike Browne went onto to be crowned champion of the Dunlop Lightweight Race, Ian Locker claimed second, and Stuart Hall came in third.
There was a similar story in the Junior Race where there was heartbreak for local rider Jamie Williams.
He led through the entire race but ended up having to retire from the lead at Brandywell on the final lap.
Francesco Curinga took the top spot in the Junior Race and did so in style setting a new lap record for the Junior MGP in the process.
And with less than ten seconds between first and second place, Lee Johnston took the number one spot in the Senior Race.
Today, the world of MGP has a rest before the final day of the festival gets underway tomorrow.
Roads will close at 9:30am, there'll be a solo warm up lap at 10:15am.
The action gets underway with the Group Senior MGP (4 laps) which is scheduled to start at 11:30.
This will be followed by RST Classic Superbike MGP (4 laps) at 2:15pm.
Roads will reopen no later than 9pm.