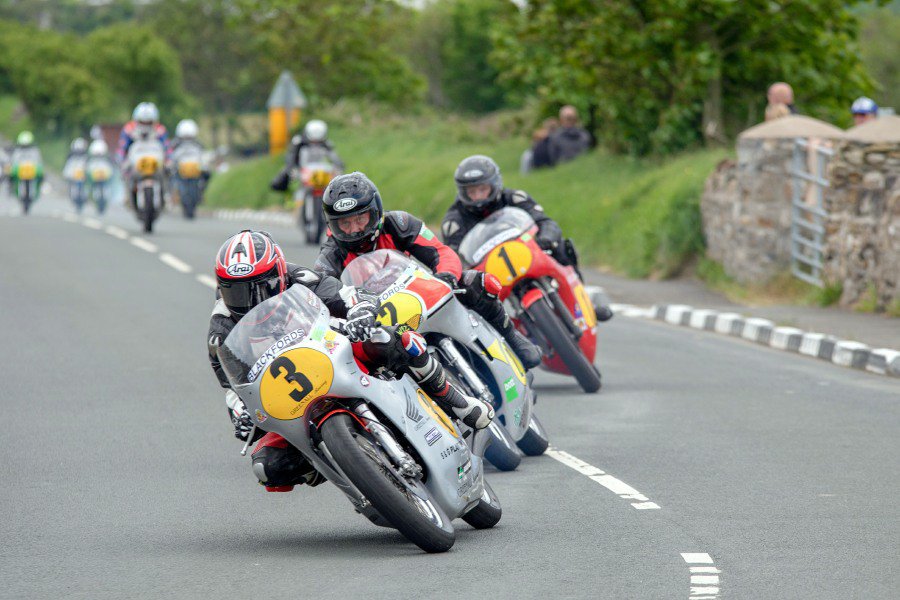 Photo: Jim Gibson (Ellen Vannin Images)
Three weeks left until they close
With less than three weeks until entries close for the 2019 Blackford's Pre-TT Classic road races entries are filling up fast.
One hundred and thirty-three have been accepted so far for the nine-race meeting, which will take place on the Colas Billown Course in the south of the Island on Friday 24, Saturday 25 and Monday 27 (the Bank Holiday) May.
Most popular to date is the eight-lap Senior 500cc race, with 28 competitors accepted, including three newcomers: John Cliffe (Whitby, North Yorkshire) who's on a Petty Norton; Keith Clarke (Shefford, Bedfordshire) who's riding a Manx Norton; and Dean Stimpson (Doddington,
Cambridgeshire), who's also on a Manx Norton.
Regular competitors on single-cylinder machinery are Will Loder, Ian Bainbridge, Richard Stott, Vic Haskell, Arthur Browning, Jeff Ward, Tilmann Runck, Antony Nicholls, Sam Kinkead, Keith Dixon, Dave Matravers, Meredydd Owen, Ed Manley and Jack Hunter.
Regulars who favour multi-cylinder Honda and Suzuki machines include Roy Phipps, Neil Lloyd, Ian Thompson, Chris McGahan, Anthony Ambler, Danny Pullen, Steve Ferguson, Terence Sansom, Barry Davidson, Gary Hutton and Ben Rea.