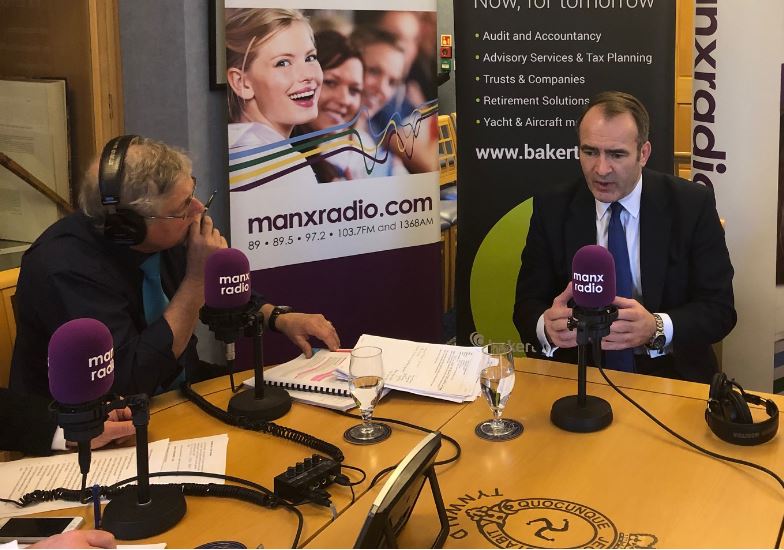 Claare argidoil er ny coardail liorish Tinvaal
Loayreyder Watterson ynrican votal noi eck
Ta'n chlaare argidoil 2020 son y vlein argidoil shoh cheet er ny coardail liorish Tinvaal agh cha nee lesh un aigney.
Va Loayreyder yn Chiare as Feed Juan Watterson yn un oltey dy votal noi'n docamad dy hreealtyssyn currit roish ec yn Chirveishagh Tashtee Alfred Cannan, dy mooar er yn oyr dy vel eh gennaghtyn dy nee neu-deynlagh ta'n starr.
Ta Mnr Cannan gennaghtyn dy nee neu-choonee ta reih gyn pohlldal y chlaare argidoil.
AS ALFRED CANNAN : Ta ymmodee reddyn bentyn rish y whaiyl onnoroil shoh, ta cheeraghyn dy liooar, foddee myr va er ny hoilshaghey magh, nagh vel cho deynlagh as shen, rere yn oardyr smoo jeh reddyn. As dy jarroo, t'eh loayrt mychione bai yn Tashtey er yn argid freillt, agh foddee dy vod mayd gra dy vel shen bai y Loayrdeyder er nheegyn yn Tashtey ren shin cur roish, as dy firrinagh tra ta shiu jeeaghyn er stayd yn argid freillt, ta shin er n'yannoo mie dy liooar, as dy feer, er fud, ta shin cur er yn argid freillt gaase.

Only Speaker Watterson votes against
The 2020 budget for the forthcoming financial year has been approved by Tynwald but not unanimously.
Speaker of the House of Keys Juan Watterson was the only member to vote against the document of proposals presented by Treasury Minister Alfred Cannan, largely on the grounds he feels the process is undemocratic.
Mr Cannan feels choosing not to support the budget is unhelpful: