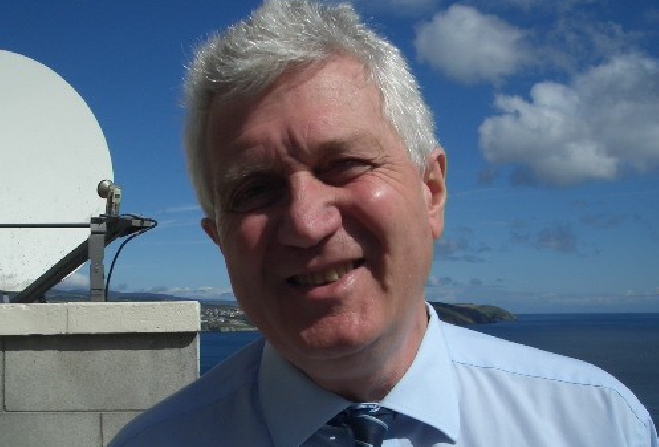 Ta'n reiltys 'sonnaasagh as shirveishey-hene', as y Commeeys Celtiagh
Ta'n Commeeys Celtiagh er chremmey reiltys Vannin dy gear, bentyn da plannyn y reiltys son penshynyn as kiarail y theay.
Fockley veih'n Chommeeys, t'eh gra dy vel y reiltys t'ayn nish er chur lesh sonnaase, shirveishey-hene, neuscansh son gien y theay, as sondid gys levallyn noa.
Cordail rish y Chommeeys Celtiagh, ta shoh çheet dy jeeragh ny lurg da 'sneeu yn ashlish' dy vel claare argidoil Vannin cooney lesh sleih - va'n claare argidoil currit magh yn çhiaghtin shoh chaie.
Ta'n fockley er jeet veih Bernard Moffatt, stiureyder-fysseree yn Chommeeys Celtiagh, as cha nel e hess jeh'n reiltys eddrym er chor erbee.
T'eh gra dy re dean vees ny penshyneyryn, gyn dooyt. Ta bishagh yn phenshyn oc riojit hannah, as s'cosoylagh dy bee cagliagh currit er nyn benshynyn.
Eddyr y daa lhing, t'eh gra ny sodjey, faagee Olteynyn jeh'n Chiare as Feed, Olteynyn jeh'n Choonceil Slattyssagh as fir elley nyn startaghyn lesh symyn dy h-argid as penshynyn cho mooar as vees cur er "sooillyn dy ushtaghey".
Ta Mnr Moffatt gra: "Cha lhisagh peiagh erbee ve jeant ny vleb, cha nel y reiltys shoh currit da co-choyrle. T'eh cloie gamman ry-hoi follaghey ny ta fo - screebey er-ash tooilley argid veih penshyneyryn, as vouseyn ta beaghey liorish çheet-stiagh soit, as veih'n voght - dy jarroo, veih peiagh erbee er-lhimmey jeh e 'heshaghyn' sy lught-dellal".


Government 'arrogant, self-serving' - Celtic League
The Manx government has come in for scathing criticism from the Celtic League over its plans for pensions and Social Security.
A statement from the League says the current administration has taken arrogance, self-serving, disregard for the popular mood, and self-interest to new levels.
This comes, according to the Celtic League, hot on the heels of 'spinning the illusion' that the Manx Budget announced last week actually provides any help to people.
The statement, which has come from the Celtic League's director of information, Bernard Moffatt, pulls no punches in its assessment of the government.
It claims pensioners will no doubt be targeted, with government having already frozen the pension supplement, and they may well find their state pension capped.
Meanwhile, it adds, MHKs, MLCs and others will walk away from their positions with sums and occupational pensions of "eye-watering enormity".
Mr Moffatt says: "No-one should be fooled, this government is not setting out to consult, it is engaging in a charade to mask its ultimate intention to claw back more from pensioners, those on fixed incomes and the poor - indeed anyone other than its 'mates' in the business community".