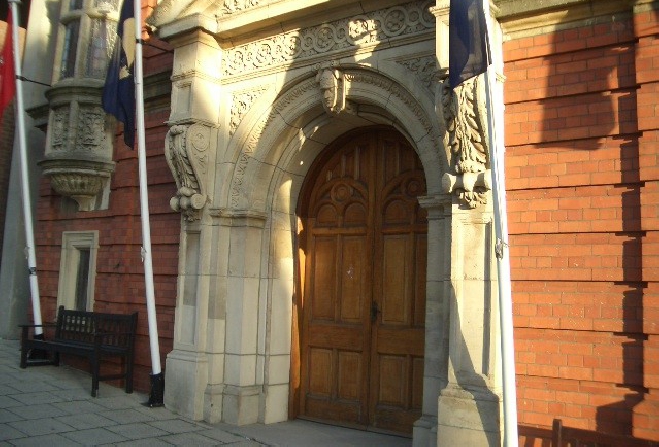 Hoie yn Chiare as Feed moghrey jea
Hoie yn Chiare as Feed jea, as va caghlaa dy chooishyn dy ve resoonit.
She laagh-varrey ec Purt ny h-Inshey va ny cooish slane ennoil reeshtagh, chammah as mulleeyn lowit as paarantyn doltanys.
Va jeih feyshtyn ayn son freggyrtyn loayrit, as jeeragh nane son freggyrt screeuit.
Son oyryn slattyssagh, va'n billey keesh çheet-stagh 2015 as y billey tuarystallys y phobble (lhiasaghey) 2015 dy gheddyn y trass lhaihys oc.
Va fockley shirrit er yn Ard-Shirveishagh mychione ny ta taghyrt bentyn da ynnyd Summerland. Chammah as shen, va feysht dy ve brieit jeh bentyn da barganey mychione calloo Lerpoyll.
Va daa eysht ec Leonard Singer, Oltey son Rhumsaa, mychione scughey laagh-varrey magh ass Purt ny h-Inshey.
Va'n Shirveishagh Tashtee Eddie Teare dy ve goll er feyshtey mychione reillaghyn sy cherroo argidoil, baihaghey argid ayns tashtey-lhiasee ny meanyn, as yn ymmyd ta bishaghey jeh banc-bee yn Ellan.
Va feysht ec John Houghton mychione ynnydyn-votal roish y fo-reihys ayns Doolish Hwoaie.
As hug y Shirveishagh Slaynt as Kiarail y Theay, Howard Quayle, e eddin rish feyshtyn mychione mulleeyn lowit, troggal Glenside as paarantyn doltanys.


House of Keys sat yesterday morning
The House of Keys say yesterday and there was a variety of topics up for discussion.
Silt in Peel harbour was a hot topic once again, along with legal high and foster carers.
There were 10 questions for oral answer and just one for written answer.
In legislative terms, the Income Tax Bill 2015 and the Representation of the People (Amendment) Bill 2015 were both due to be given their third reading.
The Chief Minister was asked for a statement about the current situation of the Summerland site. He was also to be asked about Liverpool Landing Stage negotiations.
Ramsey MHK Leonard Singer had two questions on the silt removal from Peel Harbour.
Treasury Minister Eddie Teare was to be asked about finance sector regulations, investment in the Media Development Fund and increased use of the Island's food bank.
John Houghton had a question about polling stations ahead of the by-election in Douglas North.
Health and Social Care Minister Howard Quayle faced questions on legal highs, the Glenside building and foster carers.