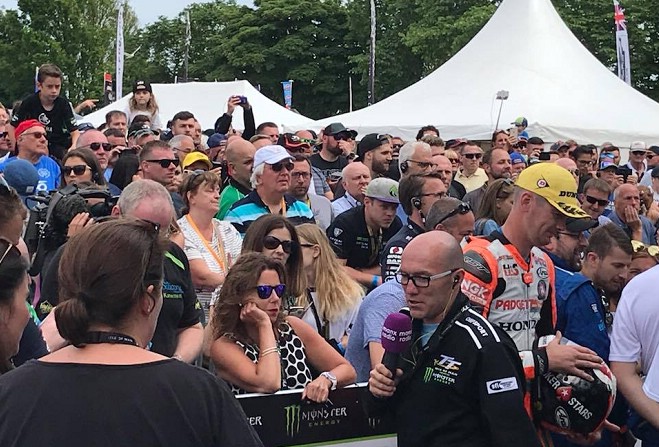 TT2020 scryssit magh
Coronavirus cur egin er briwnys
Ta'n TT mleeaney er ny scryssey magh er coontey y phandemic coronvirus, ta'n Ard Shirveishagh er veeraghey.
Ren Howard Quayle fograghey magh eh ayns co-haglym meanyn er-lheh ghow toshiaght beggan ny lurg 5pm fastyr Jelune (16 Mee Vayrt).
AS HOWARD QUAYLE : Ta TT Ellan Vannin Feed Cheead as Feed er ny scryssey magh, dy choadey ny shirveishyn kiarail ard-scanshoil ain.
Coronavirus forces decision
This year's TT has been cancelled because of the coronavirus pandemic, the Chief Minister has confirmed.
Howard Quayle made the announcement at a special media conference which started just after 5pm on Monday afternoon (16 March).