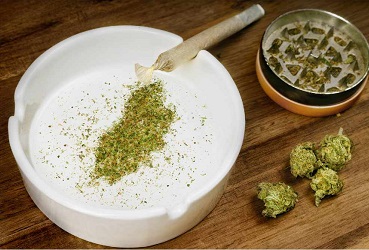 This programme has been broadcast. You can listen to it as a podcast here.
As countries around the world relax their drugs laws, the Isle of Man has decided to consider its approach on the legal status of cannabis.
In a first for the Department of Health and Social Care, it has turned to the public for their opinion on the possibility of the drug being used legally, for medical purposes.
The online consultation asks whether the Island should heed to legislation set by the United Kingdom, or take on a new model of framework, one that represents the views of the Manx people.
This isn't just a medical decision says the Minister, it is a political one too.
Is it only right then, that government puts this to the public who have been cited as the driving force behind the debate?
Presenter Dollin Mercer will be joined in the studio tomorrow with the Health Minister David Ashford and founder of Mother T's community cafe Valerie Miller, to discuss what new legalisation could mean for the Isle of Man.
Tune in to Perspective from 12 this Sunday (10 Feb).
To join the discussion send your thoughts to @ManxRadio on Twitter and Facebook, or use the hashtag #MRPerspective.
You can also text the studio on 166 177 or call the Mannin Line on 66 13 68.