This week on Perspective, a first in what is hoped to be a oral history series on Perspective, we sit down with the individuals who policed the Island's streets in the last century.
The former officers joining Dollin Mercer will be Hector Duff, Richard Davis, John Teare, Paul Davenport and Kev Wilson.
Hector Duff joined the police in 1947 straight after his distinguished war service. On retirement in 1973, he was a Station Sergeant.
Richard Davis and John Teare both joined in 1956. Richard Davis was the first police officer on scene at the Summerland fire in 1973, and spent time during his acting years as a Traffic Officer. John Teare retired in 1987 in the role of Prosecutions Inspector.
Paul Davenport joined in 1978 and had a varied time in the police including in traffic and lots of time spent in Scenes of Crime and CID.
Kev Wilson joined in 1988 and retired recently, in 2017 as Superintendent and Acting Deputy CC.
With thanks to Manx Branch of the National Association For Retired Police Officers, tune in live online or FM 97.20 this Sunday from 12.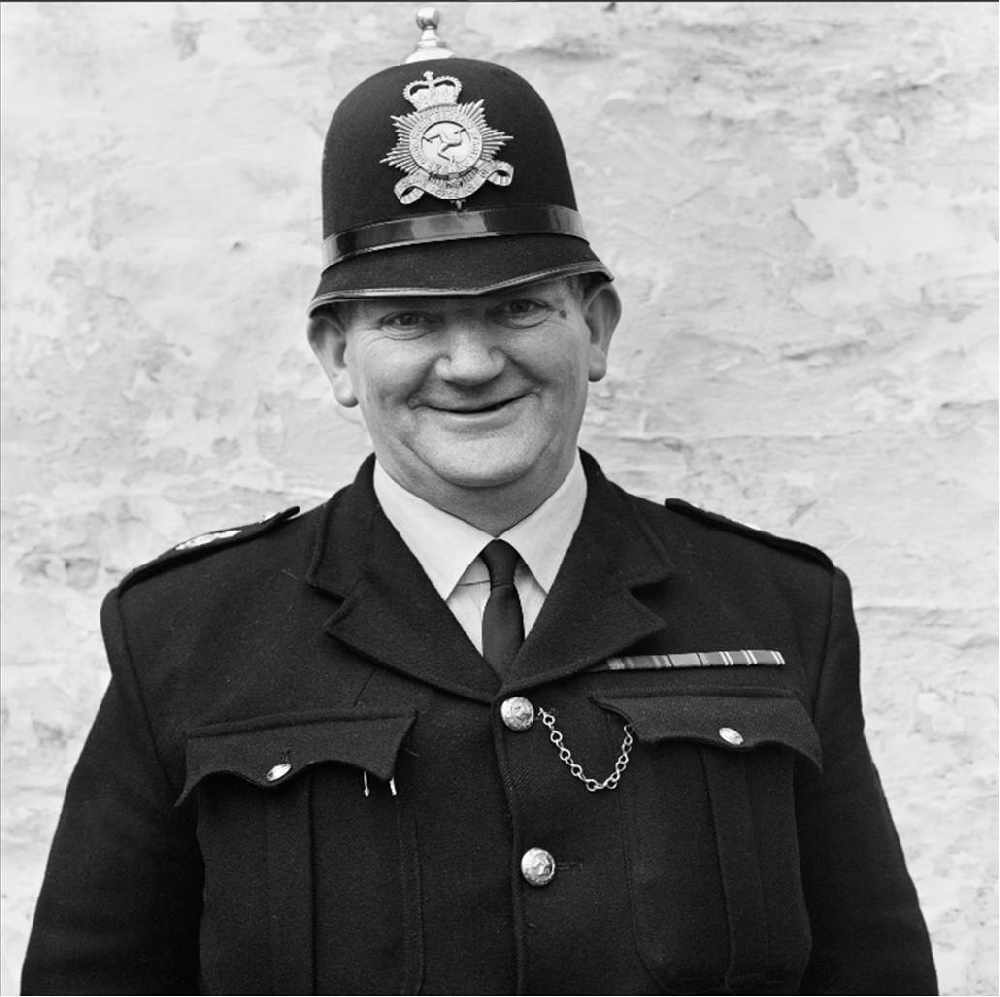 Photo credit iMuseum: Police Constable Fred Trickett by Chris Killip, 1970