Thank you to Michael Hodgson from Maranatha Tours who came to Heathrow to wish us well - our Spiritual Leaders handle this very differently - Rev'd Dawn Harison and Rev'd Rod Ingrouille looking both happy and holy - but wouldn't you love to know the joke that Michael has just told to Rev'd Steve Ingrouille ?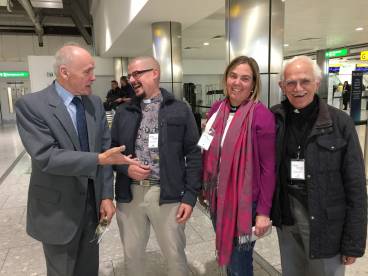 Incidentally Rev'd Steve was voted Best Dressed Minister by the Manx contingent - take a close look at his chest and you'll understand why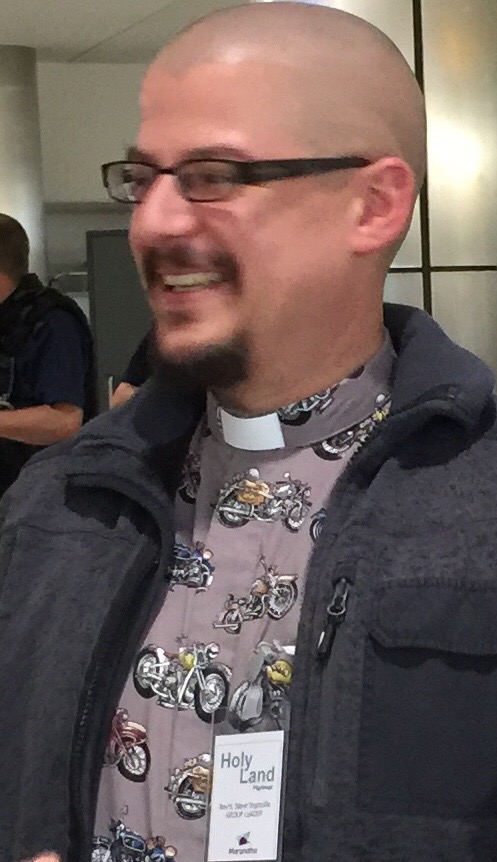 Delays at Heathrow due to technical difficulties gave us a great change to chat and develop friendships. Eventually we were airborne but Howard Parkin was disturbed to discover that the plane seemed to be heading to Iceland!!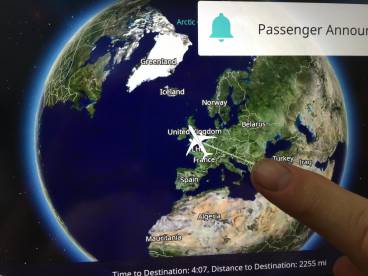 Happily it turned around and all was well - great flight - loads of in-flight movies were watched, delicious dinner eaten - and in the early hours of the next morning - we arrived!