On a#MRSpotlight this week, we visit the first meeting of the newly launched Isle of Man Drawing Club, Elöise White takes us on a tour of her end of residency exhibition at the Sayle Gallery and we look back at the Island's recent concert from the Hallé Orchestra! Tune in online or on demand at www.manxradio.com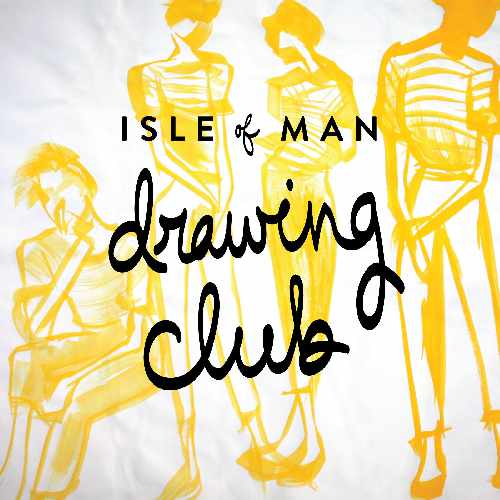 We visited the Isle of Man Drawing Club's first meeting to find out what it's all about. Founder, Kim Graziano, a Graphic Designer @kimgeestudio has recently moved to the Island from New York and decided it was time the Isle of Man had a fun and informal drawing club! Listen in to hear how it went and get along to the next meeting, next Thursday at 7pm at the British on Douglas Quayside – the theme this month is burlesque so expect some life drawing with a lot of pizazz! It's £5 to join in and if you need more details, go to the Isle of Man Drawing Club page on Facebook: @isleofmandrawingclub
Manx Cancer Help have recently launched an exhibition of 461 artworks on tiny canvases at the Hodgson Loom Gallery in Laxey Wollen Mills. The charity, with support from CU PLAS invited people to get creative and produce a piece of art smaller than a postcard to display in the exhibition which is showing until July the 15th. The collection features work by amateurs and well-known artists alike including Jill Hinds and Jeremy Paul - you'll be glad to know that the canvases are for sale and prices start from just five pounds! You can find more information on the Manx Cancer Help or Hodgson Loom gallery facebook pages.

Sayle Gallery Artist in Residence, Elöise White gives us a tour of her end-of-residency exhibition, 'A Happy Medium'. An animator specialising in stop-motion animations, using her own hand-made puppets, Elöise's exhibition is a timeline of her development as an Artist. Pop in to see her animations, sketchbooks, drawings and the puppets themselves!
More information about the exhibition can be found at and to follow Elöise's work, go to www.manxartdirectory.com/eloise-white/
We caught some audience members, performers and the Hallé's co-ordinator of Education and Engagement, Steven Pickett, at the Hallé Orchestra's recent visit to the Villa Marina.
Follow the Orchestra's Facebook @thehalle or Twitter @the_halle pages for videos and updates.
Get in touch with your creative events and stories at Spotlight@manxradio.com