On this week's programme we'll be looking ahead to the Guild which starts this Saturday with the one and only Judith Ley and Jacqueline Morrey Grace pops by to tell us what we can look forward to this Saturday at the Without Wings Big Band-a-Thing
Spotlight@manxradio.com is the email address if you'd like to get in touch about something creative you're up to and you can listen back to almost every episode of Spotlight at a Podcast on the Manx Radio website.
Now, Guild programmes at the ready, Judith Ley is here to discuss this year's festival!
And now Poet, musician and founder of Without Wings the Autoimmune Arthritis Trust, Jacqueline Morrey-Grace here to tell us more about the charity's Big Band-a-Thing this Saturday at Quids Inn!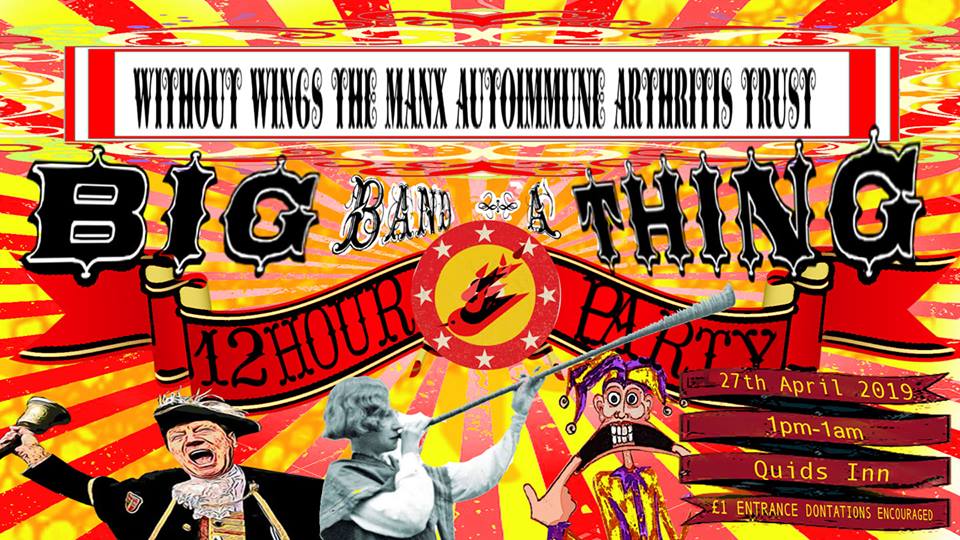 We heard 'Stand Out in the Crowd' by Hanx FX, Jordi MC and the Innuendo Orchestra.
Join me again next Wednesday at 5:30pm on Manx Radio but until then, have a lovely creative week!