Today we're chasing down wallabies gone wild and we hear from UCM students ahead of their end-of-year art exhibition.
Spotlight@manxradio.com is the email address if you'd like to get in touch to share anything creative and head to the Manx Radio website to hear previous Spotlight episodes in their podcast form.
We start today's programme touring the Island searching for wallabies with the Isle of man Arts Council who sponsored three to be painted by local artists Anna Clucas, Eve Adams and Debra Tracey, as part of Hospice Isle of Man's Wallabies Gone Wild trail. I was with Arts Development Manager for the Arts Council, Jane Corkill when she saw their sponsored wallabies complete and in situ for the first time.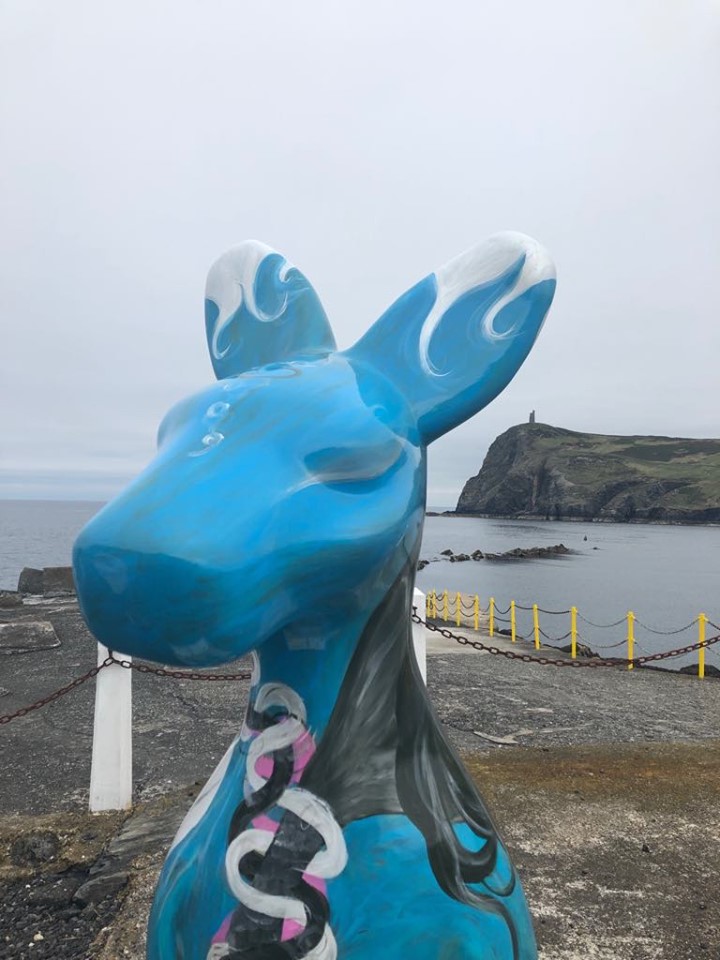 Anna Clucas
Eve Adams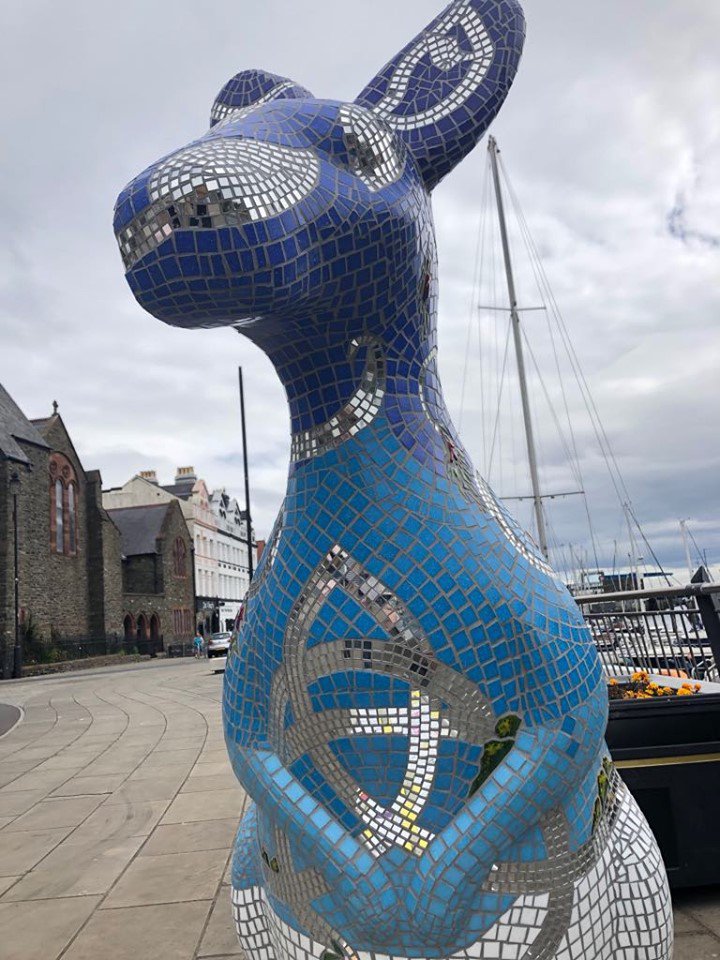 Debra Tracey
We're joined in the studio by Helen Fox, Programme Manager of the Art, Design and Media Department and students Brad, Hannah and Jess.
Join me again next Wednesday at half-past five, here on Manx Radio. Have a lovely, creative week!