On the Conister Rock this Friday afternoon, Beth was joined by The Reverend Canon John Coldwell.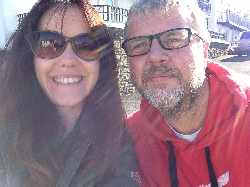 Born in Halifax in the early 1960s, John shared some wonderful memories of his childhood, mischievous school days and of a small close knit family which has made him the man he is today.
We heard six music choices (we let him exceed the limit) which spanned the past few decades, and decided that while he does not necessarily conform to the vicar stereotype, his warmth, faith and wise counsel have secured him a place at the very heart of the Isle of Man.
We also discussed his love of Manx motorsport, photography and why he really really dislikes boiled milk!
You can listen back to the programme for the next week by clicking here.