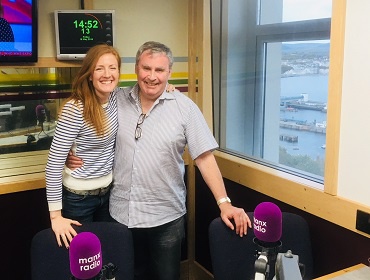 On Conister Rocks today Christy was joined by Dave McLean, the musician, producer and pharmacist-turned-music promoter and man behind the Island's only arts and community centre, the Peel Centenary Centre.
He shared wonderful memories from his childhood, from his grandma giving him his musical grounding by teaching him piano to his grandfather's background as Captain of Laxey Mines; he told us about the first gig he saw and how it changed his life, how the Centenary Centre came to be and gave us the lowdown on his latest exciting music venture - the Our Island : Our World festival.
And, as you can imagine, he shared some fabulous music with us over the course of the hour.
To listen back to Dave McLean on Conister Rocks click here.
The full programme will also be available shortly to download as a podcast, but in the meantime, here is a short video clip from the show.