#MRWomenToday listen again: plans for Port Erin pool; smacking; & BAFTAs hostess with mostess
On the programme today: -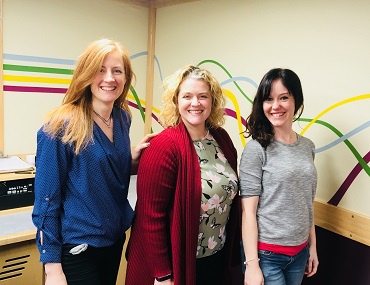 - we were joined in the studio by Rebecca Mills, a swimming teacher who has recently taken on the task of almost single-handedly renovating and reopening the Port Erin pool at the Cherry Orchard so people of all ages and abilities in the community can return to the water; to follow her progress, contribute to her crowd funding campaign or just find out more, visit her Facebook pages here
- also today, as Wales is consulting over plans to outlaw the smacking of children, we asked you whether think it's time it's banned everywhere, including the Isle of Man?
- we heard from a very excited and emotional ten year old, as occasional Women Today mini-presenter Ben reported from this weekend's final launch of the RNLI's Sir William Hilary lifeboat;
- and we celebrated news that Joanna Lumley has been announced this morning as the new host of the BAFTAs, as Stephen Fry hangs up his hosting baton after 12 years.
If you missed the show, you can listen again at this link for the next 7 days.
Tomorrow, it's Beth's birthday... so expect some surprises!