#MRWomenToday listen again: Tallis Consort; Christmas singles; dangers of 'skin betting'
On the programme today: -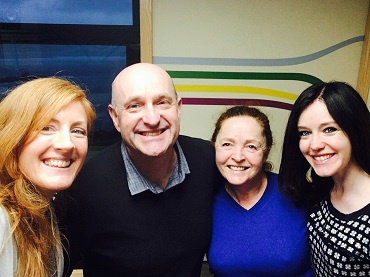 - we were joined by MARTIN QUAYLE and JANE MACINTOSH, two of the members of the Tallis Consort, which was founded almost 30 years ago to bring an eclectic mix of early music, from the mediaeval to the 17th Century, to the Island scene. They told us how and why they got involved, explained how the music is surprisingly accessible to all and talked about what the music and performing means to them; we also heard two pieces of music performed by the choir at their last concert. If anyone is interested in what is happening in the Early Music world on the Island, visit www.iomearlymusic.net; to join the mailing list for Tallis performances and other early music events you can contact Marilyn Cullen at iomearlymusic@icloud.com.
You can see the Consort performing as part of the Nobles Hospital schedule of festive concerts on Tuesday; the full schedule is as follows:
• Friday 15 December: St German Cathedral Handbell Ringers, midday to 1pm
• Monday 18 December: Government Staff Choir, 12.30pm to 1.30pm
• Tuesday 19 December: Tallis Consort, 12.40pm to 1.20pm
• Wednesday 20 December: Meadowside Choral Society, 12.30pm to 1.30pm
• Thursday 21 December: 4tissimo, 12.30pm to 1.30pm
• Friday 22 December: Harte's Ease, 12.30pm to 1.30pm, before Santa and his sleigh, provided by Manx Carriage Driving 4 Disabled, arrive at the hospital entrance at 2pm
- we also heard about a worrying new trend for 'Skin Betting', a practise from the gaming world likened to unlicensed gambling that has seen children as young as 10yrs old losing thousands of pounds of real money; if you have any concerns about this, or any form of gambling or addiction, you can contact Motiv8 by emailing motiv8@iom.com or calling 01624 627656
- and we looked at an investigation into modern attitudes to singledom which has found some very interesting results; Christy caught up with psychologist Dr. Linda Papadopoulos and Chris Sherwood, who is Chief Executive at Relate, to look at the study and get some advice for single Brits this winter
If you missed the show you can listen again for the next 7 days at this link.