#MRWomenToday listen again: the Manx neuroscientist helping mobilise & motivate American women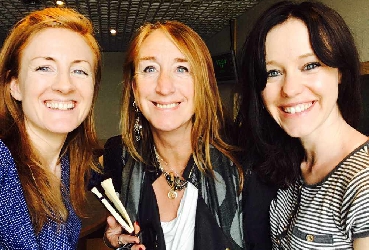 On the programme today, we were joined by Manx-born neuroscientist Dr Jane Roskams who, since moving to America after University, has spent her time very wisely indeed - from advising organisations such as the International Brain Research Organization in Paris to the Office of Science Technology Policy in the Obama White House.
Also an Ella Oleson scholar, Jane talked about her endlessly fascinating field of work; about some of the major developments she's been involved with, about the best ways we can look after our brain health and - as someone who was involved with the Clinton Presidential Campaign - she gave us a fascinating (and perhaps surprisingly hopeful view) of what the world really looks like for women in America during the unsettling times of a Trump administration.
If you missed the show, you can listen again at this link for the next 7 days.
To play the neuroscience game that Jane mentioned during the programme, in order to "help build models of brain cells, and help scientists learn more about the brain through your efforts", visit this link: https://www.mozak.science/landing
Tomorrow we have a special Conister Rocks, as we are joined by presenter Bernie Quayle to talk us through his memories and some of his favourite pieces of music. Tune in from 2pm, and if you have any messages for Bernie, email studio@manxradio.com.