#MRWomenToday listen again: UCM's 'giant' exhibition; #30DaysWild; modern monarchy
On the programme today...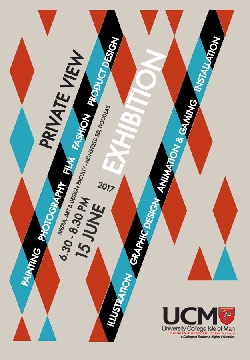 - we were joined this afternoon by University College of Man's Head of Art, Design and Media Helen Fox and Creative Digital Media Lecturer Andy North, here to talk about a new 'giant' exhibition that's on now; it combines the work of more than 100 further and higher education students, two of which also joined us in the studio - photographer Ruth Gale and fine art student Daniel Price;
- also today, we heard a wonderful chat that our Spotlight Arts Producer Sarah Hendy had with degree student Margaret Buchanan...
- Howard Caine continued his #30DaysWild endeavours with a look at everybody's favourite bug, the ladybird
- and, with a new interview in the US press with Prince Harry - who has suggested that neither he nor his brother actually want to take over duties as Monarch - we asked if it was time the Monarchy was modernised?
If you missed the show, you can listen again for the next 7 days at this link.
Tomorrow, we're joined by some of the cast of the upcoming Service Players production 'Dad's Army'. Join us from 2pm!