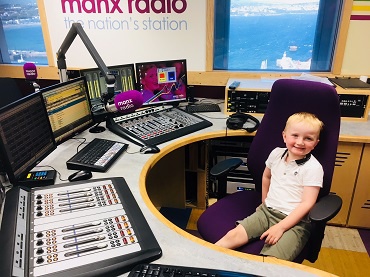 On the programme today:-
- we were joined in the studio by Charlotte Hutchinson and her son Oliver (pictured right), who came in to talk about a local campaign to raise awareness about children with cleft palate; if you want to get in touch with her, you can email womentoday@manxradio.com and we will forward on your message;
- also today we caught up with Chris Gregory from Isle of Play to find out about the new Forest School (photos below) and also the Playing Out events happening over TT week; to find out more, visit their page here and you can support them via their JustGiving page here.
- we also heard the latest about the abortion referendum in Ireland and had a statement from local group CALM; we talked about the amazing real life Spiderman, the best biscuits (it's National Biscuit Day after all!) and discussed whether speedos are the worst item of clothing in the British wardrobe.
If you missed any part of today's programme you can listen again at this link for the next 7 days.