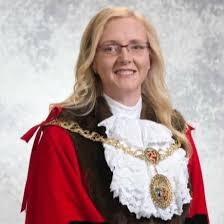 Douglas Mayor Debbie Pitts shared music and memories on the Conister Rock this afternoon with Beth, reflecting back on her year in the role that both her mother and father have previously shared.
She talked about her family and the difficult times they have weathered together, about her childhood and teenage years on the Isle of Man and talked about her aspirations and achievements in the office.
She also shared five pieces of music that mean something to her - all of which beautifully soundtracked and illustrated her life on the Island to this point.
If you missed any part of today's programme, you can listen back to the entire conversation via the Women Today podcast page here. And if you would like to recommend someone for a future Conister Rocks programme, do email us - womentoday@manxradio.com - we'd love to hear from you.