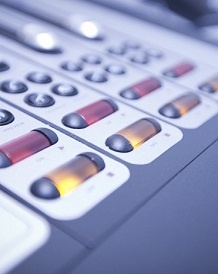 MANX SKY AT NIGHT - AUGUST 2021
Manx Sky at Night
Friday, 13 August 2021 - 30 minutes
On this month's programme, Astronomer Howard Parkin looks into our Manx skies and explains what we can hope to see during the month of September, when we now have a couple of hours of darkness each night.
It will be a good time to see the spectacular Milky Way, Cassiopeia - rich in legend - should be visible, and Howard talks about the planets and other activity beginning to be visible in our autumn skies.
This month's music break is Enya singing Everyone's Gone To The Moon, which leads neatly into part two of the programme, when Howard brings us the latest space-related news.
For the first time, the Isle of Man features in TWO major space stories!
Space-X on the Isle of Man - could it really be happening? It seems so - and Howard has the details.
And Excalibur Almaz heads to a new home in Jurby! You'll probably have seen pictures and videos of it making it's slow progress from the South of the Island to its permanent base in the Museum in Jurby, but Howard has the full story here.
And speaking of stories - Howard Parkin's long-awaited new book goes on sale in mid-September
'Space for Dark Skies'- an astronomical miscellany from the Isle of Man will be available from 15th September in bookshops around the Island, or direct from Howard himself - howardparkin@manx.net
And you can use that same email address if you have any astronomy-related questions you'd like Howard to answer during our monthly Manx Sky at Night programme
Subscribe to this podcast