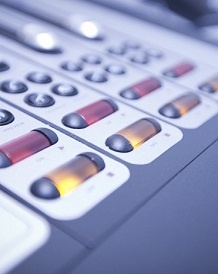 Fairtrade fortnight, Fairtrade Island status and first-hand experiences
Perspective
Subscribe to this podcast
Sunday, March 1st, 2020 - 52 minutes
This week on Perspective, we're taking a look at all things Fairtrade.

Sunday (1 March) is the half-way point of Fairtrade Fortnight.

Wendy Shimmin and Phil Craine of the One World Centre join Dollin Mercer to talk about what that involves.

They also speak about the Isle of Man's Fairtrade Island status, the recent primary schools Fairtrade Conference, as well as giving a bit of history behind the Fairtrade concept and all that comes with it.

Dollin is also joined in the studio by John and Katherine Corkish who used to live in Garstang – the UK's first Fairtrade town.

They draw upon experiences of going out to developing countries to see the impact Fairtrade schemes have.