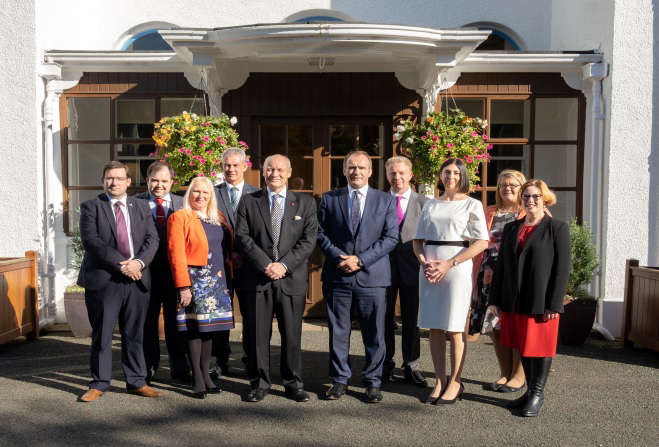 Final version of government's proposals to be considered in Tynwald in January
Health, environment and a diverse economy are among the priorities for government for the next five years.
It's been revealed in the first draft of this administration's 'Island Plan'.
The document has been published ahead of next week's Tynwald sitting with the final proposals due to be debated by the Island's parliament in January.
It highlights five areas of focus, for 2021 - 2026, with the aim of being 'secure, vibrant and sustainable'.
Building great communities:
The Island Plan wants everyone to have access to a suitable and affordable place to call home which will involve ensuring the Island's housing stock meets the needs of the population.
The housing crisis was a major talking point during the recent House of Keys election with many candidates listing the issue as one of their top priorities. Government has already appointed Douglas Central MHK Chris Thomas to oversee a newly-established Housing and Communities board.
The plan also pledges to bring vacant and derelict buildings back into use, to transform government-owned brownfield sites through the Manx Development Corporation set up to tackle this issue earlier this year, and to ensure planning policies and legislation are fit for purpose.
Cabinet Office Minister Kate Lord-Brennan explains more to Manx Radio's Lewis Foster:
An Island of health and wellbeing:
Government says it wants Manx residents to have high levels of physical and mental wellbeing by facilitating healthy lifestyles and developing high quality health and social care services.
So what needs to be done to provide this?
The Island Plan highlights the need to address waiting times and how access to healthcare can be improved as a priority.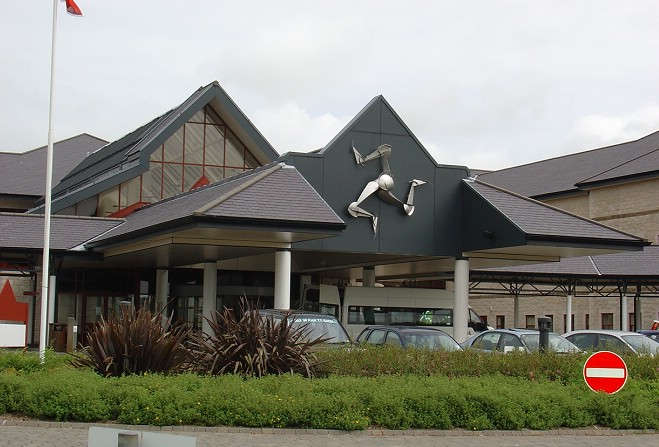 Mental health, child health and appropriate support for victims are also listed along with the need to deliver the recommendations of Sir Jonathan Michael's 2019 review of the Island's healthcare services.
Those 26 recommendations were initially all due to be implemented by 2023 but is that still the case?
Ms Lord-Brennan was asked for an update:
A strong and diverse economy:
Post-Covid economic recovery was another topic that featured heavily in the run up to the election and it looks like it's an issue that will continue to remain a priority for this administration.
The report says the pandemic has highlighted strengths and weaknesses in the Manx economy and work is now underway to ensure future success in this area for the Island.
While the Island Plan mainly looks to set out government's proposals for this administration it also wants to look to the longer term with a 10-year economic strategy promised by June 2022.
Moving the minimum wage towards parity with the living wage, as put forward by the Poverty Report earlier this year, also features along with a 2023 Year of Sport which the plan says will boost tourism, support the domestic economy and improve wellbeing.
Minister Lord-Brennan says that idea is still in the early stages of development though:
An environment we can be proud of:
It's been more than two years since the previous administration formally recognised the climate emergency, and pledged to put legislation in place to help the Island reach net zero carbon emissions by 2050.
This government has already sent it's Climate Transformation Board chair Daphne Caine to lead a Manx delegation at COP26 but the climate march at the weekend suggests there's an appetite among the public for more to be done - something the plan seems keen to address.
Last day in #Glasgow today at #Under2Coalitionassembly
Pleased to sign an MOU on behalf of #iom
We are one of 260 governments to join the #Under2Coalition
Looking forward to conference today on #NetZero futures contributing thoughts on leadership, forestry & land use transition pic.twitter.com/xXvlxIT059

— Daphne Caine (@daffydowndilly) November 7, 2021
As well as putting in place a roadmap to achieve the climate change goals set out in Professor James Curran's report the Island Plan flags the need for a plan for food security for the Island, ensuring biosphere policies are embedded across government, and a flood management and mitigation plan.
Outstanding lifelong learning and development opportunities for all:
Providing a well-rounded education and lifelong learning is the final priority set out in the Island Plan with a promise to ensure every child has access to excellent education and childcare.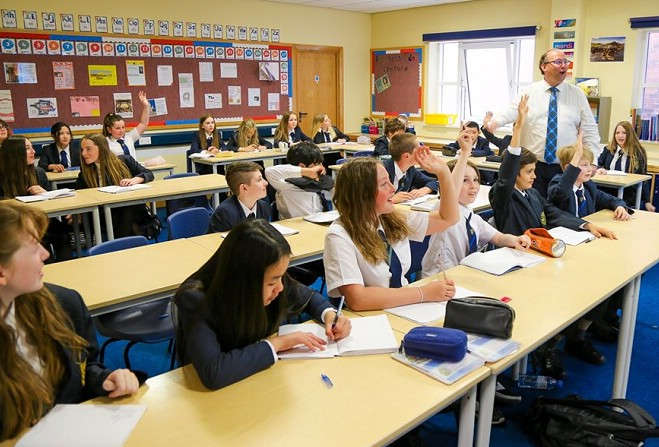 This would include a review of education funding to ensure resources go to the right areas, looking to put in place a childcare strategy to support parents who work and considering the remit of a potential Children's Commissioner as recently discussed in Tynwald.
It's not just about education for children though, as the document says developing apprenticeships to support the current and future needs of the economy is a must as well as looking at re-skilling and upskilling initiatives.
Lewis asked Ms Lord-Brennan about the role apprenticeships could play in the future:
How will this be measured?
Publishing a list of aims and priorities is one thing but how will we know if government is fulfilling these promises?
Well, the document says this plan will be debated and amended annually in Tynwald and every department and board must produce and annual report for Tynwald debate, scrutiny and approval.
It also proposes an annual Tynwald Conference, which would allow the public to share its views and debate key issues, and the establishment of a delivery board to oversee areas which cut across multiple government departments as Ms Lord-Brennan explains:
This draft will be discussed in November's sitting of Tynwald, which gets underway at 10.30am on Tuesday 16 November, with coverage of Manx Radio's AM 1368 frequency and on our digital platforms.